Chesterland, Ohio
TimberNook of Greater Cleveland has been offering summer and fall programs and providing authentic childhood experiences since 2015. TimberNook is a program that offers innovative outdoor play experiences designed to challenge the senses and inspire creativity, imagination, and independent play. We look forward to sharing sensational experiences in nature with returning and new friends!
Overview
PROGRAM POLICIES REGARDING COVID19
Policies Updated on 5/17/2020

As the our community begins to recover from the COVID-19 pandemic, we realize now more than ever, how important it is to have access to natural surroundings where children and families have time and space to create, collaborate and challenge their minds and bodies. We remain committed to providing this opportunity to our community. Times as these call for flexibility and adaptation and as a result, we have established the following policies and procedures regarding mitigating the risk of COVID-19 exposure. We have sought guidance from the Ohio Health Department, Center for Disease Control and the American Camp Association and continue to stay updated as best as possible. These policies may be subject to change based on the fluidity of the pandemic situation in our community.

Understanding of Risk
COVID-19 is easily transmitted and has spread within our community. As the Health Department works on contact tracing, increased testing and eventually-- vaccines, physical distancing and proper hand hygiene are main ways for communities to limit the spread of this virus. Participants, Families and Staff understand that there is a potential, albeit small, risk of COVID-19 exposure in attending community programs such as ours and do so under their own free will and with understanding of the following policies and procedures. TimberNook of Greater Cleveland, their staff or program site owners are not able to guarantee an environment free of COVID-19, or any other viruses, sickness or disease.

Policies and Procedures
Drop-Off and Pick-Up Procedure for Drop-Off Programs:
• Hand hygiene stations will be set up at the at the drop off location so that children can clean their hands before starting the day's session.
• Ideally, the same parent or designated person should drop off and pick up the child every day. If possible, older people such as grandparents should not pick up their children, because they are more at risk for serious illness.
• Parents and caregivers who are self-quarantining due to close contact with a COVID-19 positive individual should NOT do drop-off or pick-up. If possible, parents and caregivers who are heath care workers should identify someone else to do drop-off and pick-up.

Health Screening:
• Participant (Parent) Responsibility-- Please conduct a Daily Health Check for your child(ren) attending our program.
1. Has your child been in close contact with a person who has COVID-19?
2. Does your child feel unwell with any symptoms consistent with COVID-19? For example, have they had a cough, high temperature, shortness of breath, difficulty breathing, chills, repeated shaking with chills, muscle pain, headache, sore throat, or new loss of taste or smell?
3. If you have answered YES to any of the above, your child should NOT attend.
• Program staff will:
o Screen children and staff for cough or shortness of breath upon arrival each day
o Conduct temperature screening, using a contactless thermometer.
o Make a visual inspection of the child for signs of infection, which could include flushed cheeks, fatigue, runny nose, etc.

Health Policy and Attendance Eligibility:
• If a staff person, child, or parent/caregiver has been identified as a close contact to someone who is diagnosed with COVID-19, they should self-quarantine: stay home.
• Anyone diagnosed with COVID-19 or awaiting test-results should self-isolate until:
1. It's been 3 full days of no fever without the use of fever-reducing medication, and
2. Other symptoms have improved, and
3. At least 10 days have passed since symptoms first appeared.
• If symptoms begin during our program we will contact you or your emergency contact to come pick-up your child immediately.
• People with a temperature greater than 100.4 F should be sent home until they have had no fever for 72 hours without the use of fever-reducing medications (e.g., Advil, Tylenol).
• If there are specific health concerns, chronic disease, or complex social or emotional dynamics in the home that may effect your child's participation in our program, please contact us so we may discuss your specific situation. • If there is a confirmed case of COVID in our program, we will consult with the Department of Health and make further decisions regarding closure or dismissal according to their recommendations. We will communicate to families as soon as possible regarding any changes.
• Children who arrive from out-of-state need to quarantine for 14 days or be tested at day 7 before attending our program.

Physical Distancing Practices:
We recognize that children are not able to maintain physical distancing during play, however-- we will rely on group size and arrangement of our space in order to comply with physical distancing recommendations as best as possible. (Our usual group size is about 10-15 children with 2-3 adults).
• Children will be kept in small groups, including staff. Should our enrollment size exceed the recommended group size, we will divide our site so that each section only serves one group of children. We often find that children naturally congregate in groups of 4-5.
• Whenever possible, the same staff member(s) will remain with the same group each day.
• There will be no large group activities exceeding the recommended group size.
• Congregational times (welcome circle, meals, story time) will be conducted in a way so that children can maintain recommended distancing (bigger welcome circle, spacing sitting stumps farther apart, etc)
• Face coverings (cloth masks): The CDC currently recommends that facial coverings be used for adults and children over the age of 2. Facial coverings help the wearer protect OTHERS in the case that wearer is an asymptomatic COVID-19 carrier. Staff will be required to wear facial covers when in contact with others. Children will be required to BRING a facial cover with them and staff will encourage children use them. We understand that some children may have difficulty wearing facial coverings for extended periods of time for various reasons. Staff will work to educate children on the importance of facial coverings, but will NOT require children to wear facial coverings.

Food and Campfire cooking:
• Staff will ensure that children wash hands before and after eating.
• There will be no shared utensil or cooking equipment (ex. roasting sticks, pans/pots). Children are strongly encouraged to NOT share their food.
• Any food provided by the program (occasional fireside snacks) will be pre-packaged off site and be individual use (no buffet style). We will not be prepping any shared food in the woods (ex. soup, tea).
• We ask that when possible, all food be brought in containers that children can independently open. Also, all food related trash should be returned to the lunch box and disposed of at home.

Hygiene and Cleaning:
• Hand Washing: Staff and participants will be required to wash hands at the following intervals:
o Arrival to the facility.
o Before and after preparing food or drinks.
o Before and after eating or handling food.
o Before and after administering medication or medical ointment (such as sun screen).
o After using the toilet.
o After coming in contact with bodily fluid.
• Hand washing procedure:
o Wash hands with soap and water for at least 20 seconds. If hands are not visibly dirty, alcohol-based hand sanitizers with at least 60% alcohol may be used.

• Cleaning:
o The majority of the materials we use are natural materials found in the woods. It is impossible to clean or disinfect every item that participants come in contact with. Staff will clean and disinfect frequently used metal or plastic materials and surfaces, such as tools and toys using a diluted bleach or 3% hydrogen peroxide spray, or EPA-registered household disinfectant. These items will be cleaned and disinfected at the beginning, middle and end of each day.
o Children's books, art supplies and other paper-based materials, are not considered high risk for transmission and do not need additional cleaning or disinfection procedures.

Program Contact Information:
Brenda Richards
440-498-1100 (office phone)
440-477-0511 (mobile, on-site number)

2020 CANCELLATION AND REFUND POLICY:

If for any reason you would like to cancel your child's enrollment in our 2020 TimberNook Summer Programs, you may receive a full refund minus 15% non-refundable deposit if you inform us of your cancellation within 4 weeks of the program start date. If you inform us within 2 weeks of the program start date, you will receive 50% refund, and less than 2 weeks notice before the start date will incur no refund.

If we have to cancel the program due to the pandemic, when possible-- you may choose to enroll your child into another 2020 summer camp of equal value, receive a full credit good for 18 months of the original program start date, or you may receive a full refund minus the 15% non-refundable deposit.

Should we need to cancel the camp AFTER it begins due to Covid related reasons, we will issue credits for the prorated amount. As a result of this unique Covid 19 situation, we will also issue prorated credits to families should their child need to stay home due to a Covid19 illness or exposure.

All program credits are good for 18 months after the original program start date and can be used for any TimberNook of Greater Cleveland program.

Please 'like' TimberNook of Greater Cleveland on Facebook to stay up to date with program announcements.

Our programs are located at Sugar Pines Farm, 11281 Heath Road, in beautiful Chesterland, Ohio. This location is nestled on approximately 100 acres and is a working Christmas tree farm. Behind the fields of beautiful pines, there are acres and acres of woods, hills, streams and even a small waterfall to explore and inspire. This will be our second year at this amazing location, and we are looking forward to sharing time in nature with returning and new friends.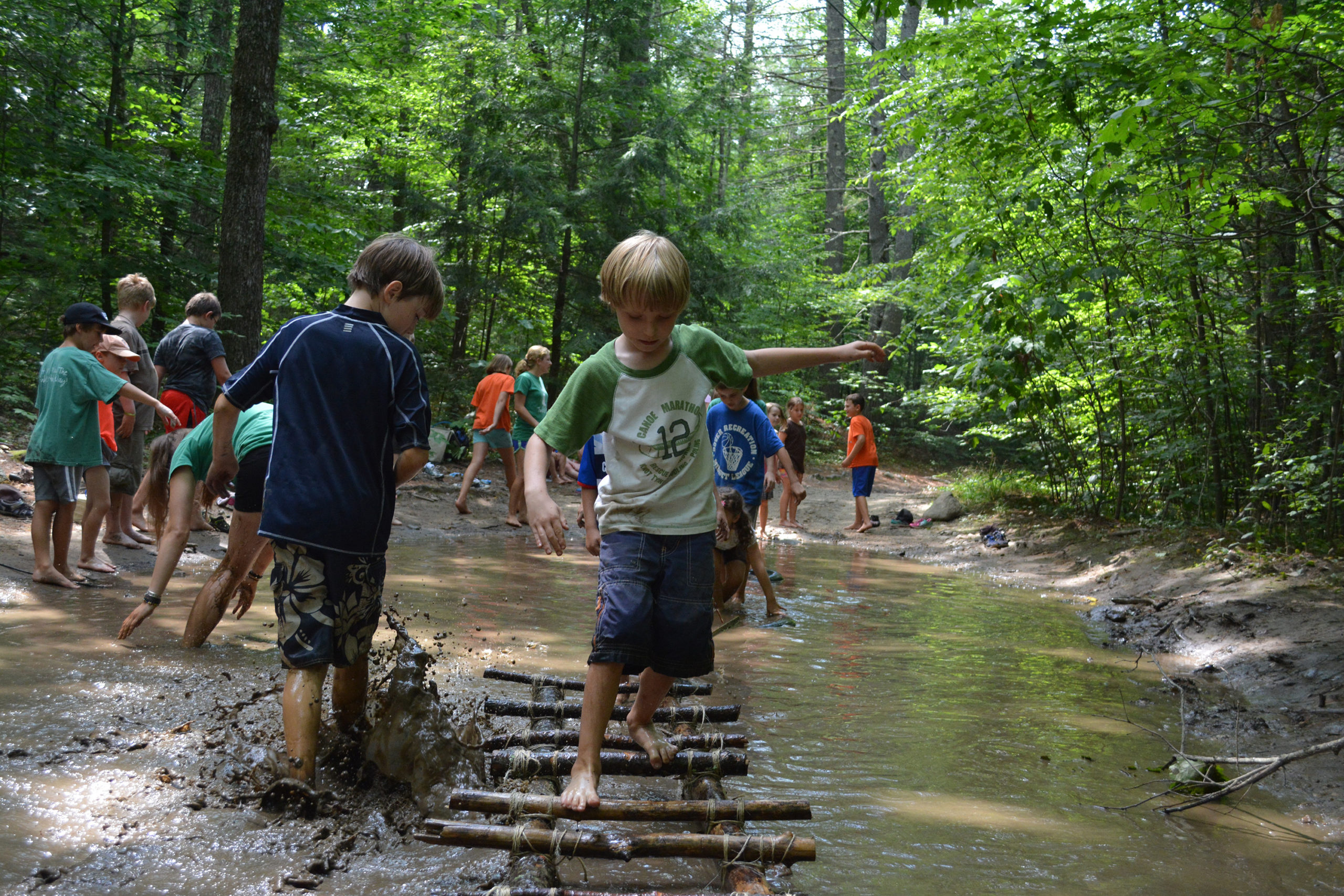 Your Certified Provider:
Brenda Richards
Email: brenda@center4lifeskills.com
Phone: 440-498-1100
Available Programs
Change your preferred currency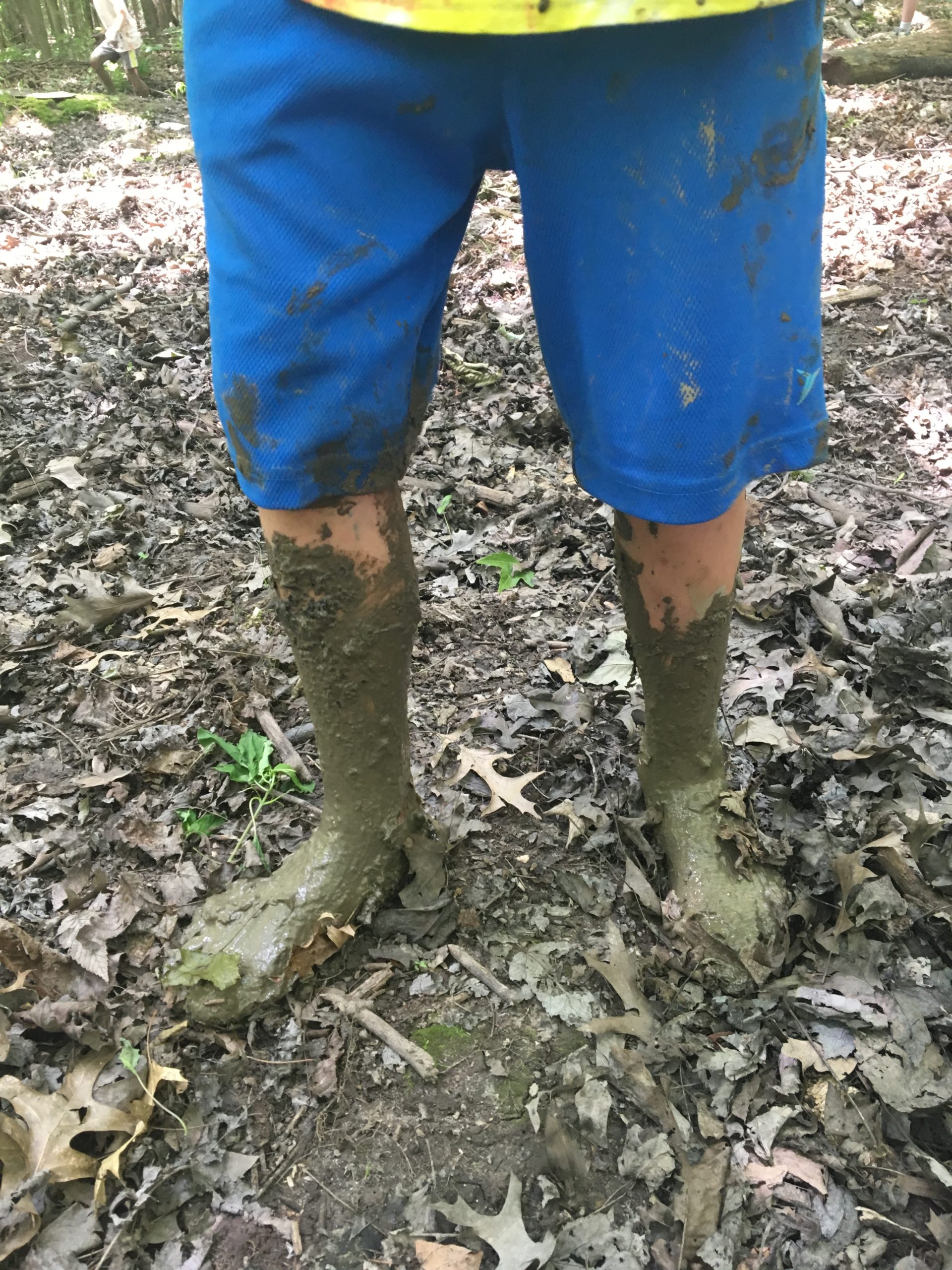 Wild Ones – TimberNook of Greater Cleveland
Ages: 5 - 12
Dates: Sep 2 - Nov 4
Times: 9:00 am - 12:00 pm
Capacity: 15
Price: $300.00 per child
Overview:
These program series offer learning through meaningful play experiences. Children will do everything from create giant ball runs in the woods to designing adventure courses through the mud. Each program offers unique and memorable play opportunities that challenge creativity, social emotional development, problem solving, social skills, and the senses at the same time!
Programs may vary based on location.
Explore