Avon, Minnesota
TImberNook Central Minnesota is nestled within the Avon Hills, a transition zone of geology, flora and fauna in Central Minnesota. We enjoy rolling hills with fields, wetlands, forest and Spunk Creek running through the property.
Overview
We are excited to offer the children of Central Minnesota the opportunity to explore the rolling hills, woods, fields, wetlands and a stunning, clear running creek on the property. Children will have the opportunity to explore the many unique environments that exist on the property - discovering natural wonders daily. We have access to 64 acres where your child will join others to play, learn, collaborate, and create daily within the natural beauty of the Avon Hills. Building forts, crossing and playing in the creek, climbing along downed trees, hills and finding out "what is over the next hill" will fill each day. We look forward to sharing this special place with you.
Your Certified Provider:
Chris Schellinger
Email: [email protected]
Phone: 320-492-1444
Available Programs
Change your preferred currency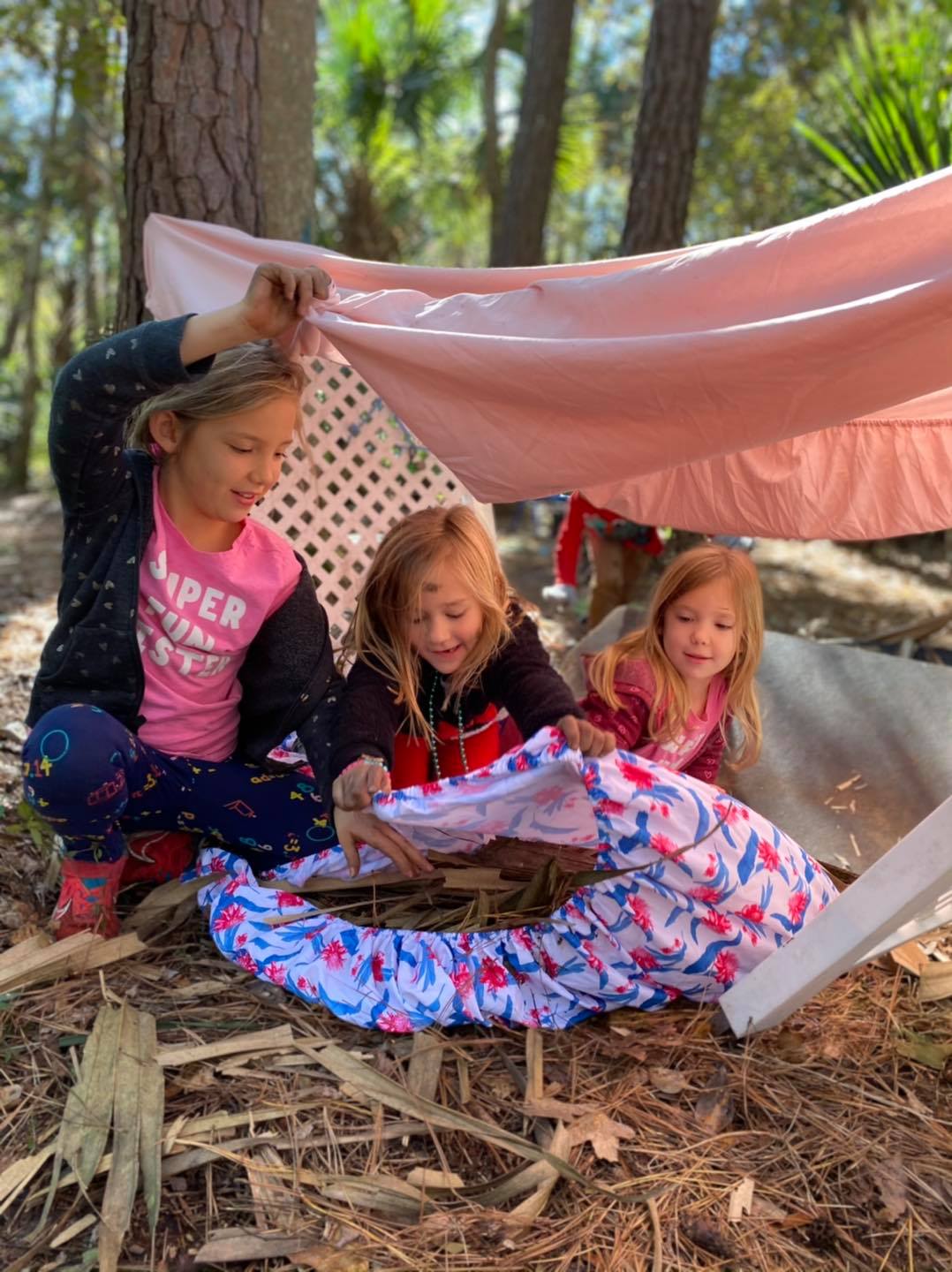 Storybook – TimberNook Central Minnesota
Ages: 4 - 8
Dates: Jun 13 - Jun 15
Times: 9:00 am - 1:00 pm
Price: per child
Overview:
One of most popular programs, young children "live and breathe" stories out in the wild.  With the turn of each day, comes a new story and adventure for the children to recreate with friends!
Programs may vary based on location.
Explore
Reviews
Sensory Adventures - TimberNook Northwest Indiana
reviewed by Emily Paris
This program is awesome! My kids had the most wonderful time. My 12 yr old said, "I knew it would be fun, but I had no idea it would be THAT much fun!"
View this program
Wild Ones - TimberNook Los Angeles
reviewed by Grahamdad
The Wildwood Picnic area proved an ideal setting for the children to explore the river, play games like tug of war, tire-rolling, and more. Sarah and the facilitators provided plenty of cool raw materials and cozy comforts like a fire pit for smores so there were plenty of settings for kids' individual preferences. When there were behavioral challenges, the kids were able to work things out in the end. The photos, quotes and post-session write-ups were fun to read as well. Thanks for the great experience on behalf of my son.
View this program