Westfield, Indiana
We are tucked behind the Montessori School of Westfield, just north of Indianapolis in the heart of Indiana. We serve families in Westfield, Sheridan, Noblesville, Carmel, Zionsville, Fishers, and Indianapolis areas. Special Considerations for COVID-19: *STAY HOME if you or your child are sick or in the "high risk" category. *Parents conduct a morning health check each day. *A drive-through and drop off and pick up procedure will be followed. *All campers and employees will have their temperature taken and perform a health screening upon entry. We will look for signs and symptoms of COVID-19. *Anyone who has a temperature of 100.4 or above, or who shows signs/symptoms will not be permitted on the TimberNook site. *Children use a hand washing station at drop-off and throughout the day. *The maximum number of campers aloud for this camp is 12. *Toys, belongings, supplies, and equipment will have limit sharing time. *All employees will be trained on health and safety protocol. *Social distancing is encouraged through increased spacing, small groups, limited mixing of groups, and individual drop-offs. *We will follow the recommendations for wearing masks given by the CDC for the duration of our camp. *All actions listed above are recommendations by the CDC, Indiana State Health Department, American Camp Association, and TimberNook Headquarters. We will update the information as it changes.
Overview
At TimberNook Westfield, children have 3 acres of unique places to explore and play. In our woods they'll find multiple trails, natural bridges, fallen tree trunks, hanging tire swings, a creek area, fire pit, gazebo, bird blind, and an amphitheater. They'll also have adventures in our wide open grassy field, butterfly garden, and vegetable garden. There are many hidden homes of creatures waiting to be discovered under rocks, inside logs, and in the trees of this beautiful natural space! Visit us at https://www.facebook.com/timbernook.indiana to see more.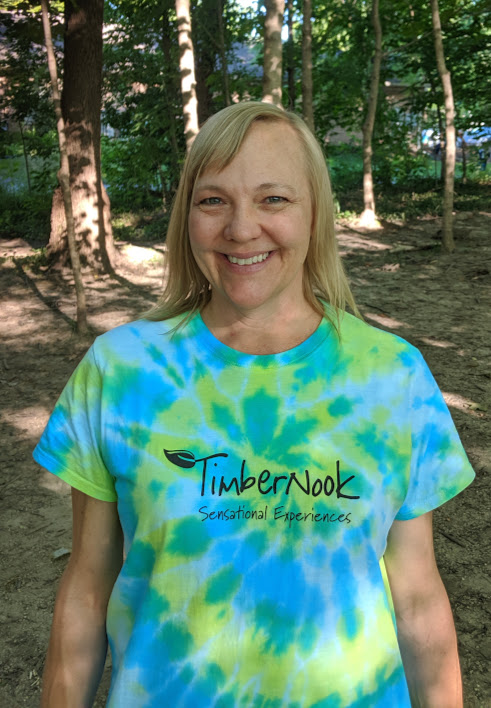 Your Certified Provider:
Sarah Kalen
Email: sarah.kalen@timbernook.com
Phone: 317-374-1813
The Team
Available Programs
Change your preferred currency
Storybook – TimberNook Westfield
Ages: 4 - 7
Dates: Jun 29 - Jul 3
Times: 9:00 am - 12:00 pm
Price: $185.00 per child
Overview:
One of our most popular programs, where young children "live and breathe" stories out in the wild. Inspired by Dr. Seuss classics, children will be doing everything from creating a life-sized circus to enjoying a "green eggs and ham" experience in nature. With the turn of every day, comes a new story for the children to experience and lots of FUN!
Programs may vary based on location.
Explore
Reviews
No reviews yet.