Kensington, New Hampshire
Overview
Timbernook of North Shore is located in Kensington, NH. Kensington is a small rural community with farms, wetlands, woodlands, and pastures. Our site is a 3 acre wooded lot with lots of nooks to explore.
Your Certified Provider:
Wendi Smith
Email: timbernookofnorthshore@gmail.com
Phone: 603-591-5413
Available Programs
Change your preferred currency
Tiny Ones – Child's Play
Ages: 2 - 5
Dates: May 8 - May 29
Times: 9:30 am - 11:30 am
Capacity: 10
Price: $75.00 per child
Overview:
This program was designed for the smallest of our TimberNook adventurers. You and your child will venture into the woods for creative play opportunities that engage the mind and challenge the senses, such as hosting a tea party in the garden to doing "construction work" in mud puddles to experimenting with color in giant foam experiences. You'll also walk away each week with an idea on how to inspire creative play at home.
Programs may vary based on location.
Explore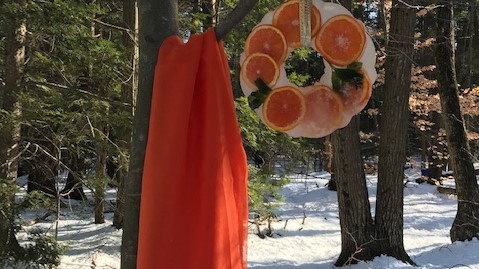 Enchanted – Child's Play
Ages: 4 - 9
Dates: Apr 28 - May 1
Times: 9:00 am - 1:00 pm
Price: $185.00 per child
Overview:
Children will dive deep into their imaginations, as they enter the world of Heroes & Villains. Children will choose to become either a super hero or super villain for the week. They will create their own lairs, test their skills over and through the mud, and enjoy battles, feasts and more! This week is sure to inspire and create lasting memories for years to come.
Programs may vary based on location.
Explore