Program Overview
This program is all about design and creativity in the wild. Children this week will delight in making their own life-sized vehicles and create elaborate track systems throughout the woods. They will also have plenty of time for classic games & sensory experiences such as bubbles galore and more! This program will inspire hours of creative play! Programs may vary based on location.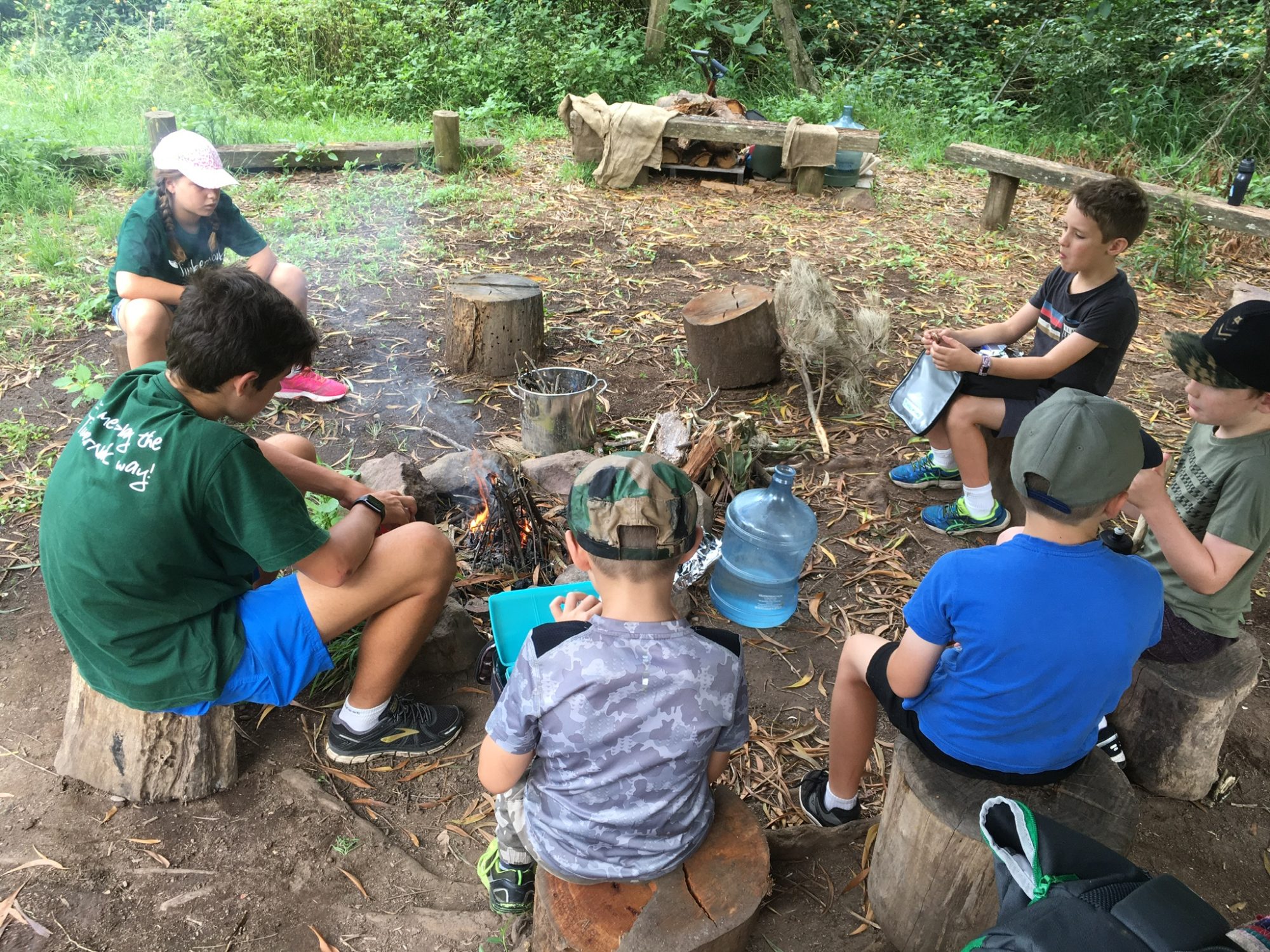 ---
Program Details:
 CREATIVE KIDS VOUCHER BOOKINGS
This is for 2 days at our school holiday program when you have a Creative Kids Voucher
Please send to newcastle@timbernook.com :
The 2 Days/Dates that you would like to attend The holiday program.
Childs Name as it is on the voucher.
Childs DOB as it is on the voucher.
and the Creative Kids Voucher.
First Week FOREST FIRST AIDE.
Monday : Easter Monday TimberNook Program not Running.
Tuesday : Building community forming groups, councils and an entire village. Fire and water starting a fire with steel and flint cooking food lunch on the fire.
Wednesday: Pharmacy, Nature shops create merchandise to trade, sell or keep and making herbal remedies.
Thursday: Woodlands ER create stretchers, hammocks, and basic first aid.
Friday: Rescue Mission, TimberNook games, TimberNook challenging children to test their strength, knowledge, and skills in these larger than life play experiences.
Second Week Tree Forts.
Children will be given the opportunity to create tree forts and/or forts in the Bush this week.
Day One: Fort Building.
Children break into small groups and focus is on building their Tree houses and forts.
Day Two: Create pulley and communication system.
Children will be given the opportunity to create a pulley and communication system between forts.
Day Three: Boat Races (sticks, soap).
Children will be given the opportunity to make boats and then race them! Create Soap Boats, stick Boats and Tracks.
Day Four: Defending Territories.
Children will have the opportunity today to defend their Territories Forts and Tree houses.
Day Five: Create Mini Golf Course.
Children will be given the opportunity to create a miniature golf course from scratch, including their clubs using loose parts!
Inspired EC
Woodland Tinkering – Inspired EC
Apr 14 - Apr 24
Times: 9:00 am - 3:00 pm
Ages: 5 - 13
---
71 Prospect Road Garden Suburb NSW 2289
---
Instructor:
Denise
---
Capacity: 20 (17 spots left)
Not the right program?
Select A Different Program