Program Overview
Each series of the Wild Ones program will focus on a different theme with new adventures that ignite the senses, challenge the mind and foster a sense of community. Children will engage in a multitude of fun and challenging activities, including creating an adventure playground, learning about the properties of physics, and using their new outdoor skills to locate buried treasure and build pirate traps with their mates! They'll also get plenty of time to learn about the natural world, cook over an open fire, play and create their own little world in the woods with friends. Programs may vary based on location.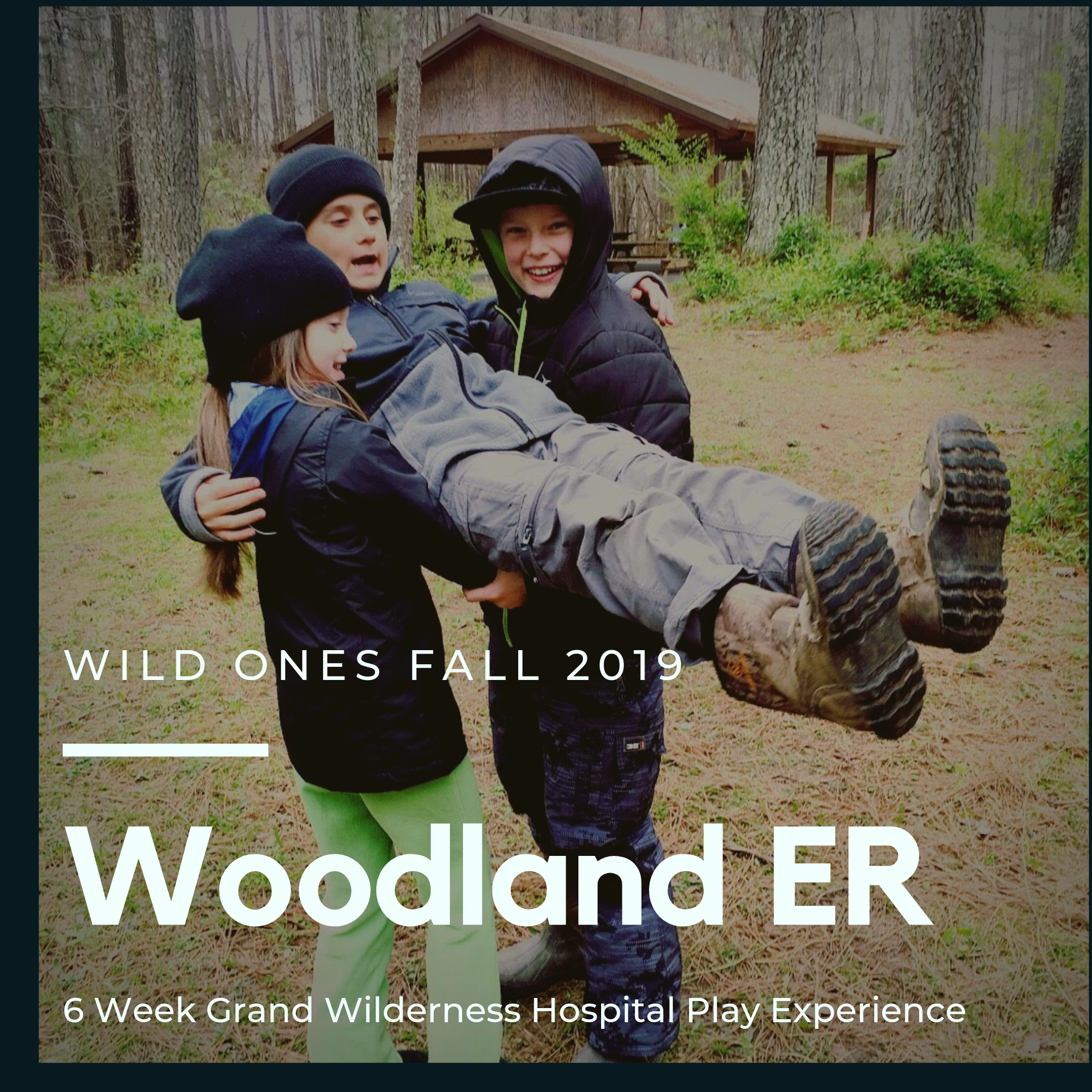 ---
Program Details:
FALL 2019 SESSION of WILD ONES: 
During this 6-week session, our Wild Ones will create a hospital in the woods, equipped with stretchers, hammocks, and herbal remedies. They will learn and explore basic wilderness first aid in this grand-scale play experience.  Every week will provide new opportunities for sensory-motor development, social engagement, connections to health sciences, and so much more! Kids will also explore the natural world, periodically cook over an open fire and have ample time for free play!  
Wild Ones is a nature-based enrichment program that helps build relationships, self-awareness, social skills, enhances physical development, encourages creativity, and so much more.
Wednesdays, November 6 – December 18 (Skip Nov. 27), 9:00-12:00
TimberNook programs maintain a 6:1 child to adult ratio. All team members are background checked and finger printed. A team member will always be certified in first aid and CPR. A port-a-john or camp toilet is available.
The specifics about this program will be e-mailed to you a few days in advance.
This is a drop-off program. Drop off begins at 8:55 am and all children should be picked up by 12:05
This program is 100% outdoors. Weather appropriate attire is required.
We are located on the back wooded property of First Baptist Church Imperial Lakes 1905 Shepherd Rd., Lakeland FL 33811.
For more information, please contact us.
TimberNook West Central Florida
Fall 2019 Wild Ones – Woodland ER – TimberNook West Central Florida
Nov 6 - Dec 18
Times: 9:00 am - 12:00 pm
Ages: 7 - 12
---
1905 Shepherd Rd., Lakeland FL 33811
---
Instructor:
Angela Rosenburg, OTD, OTR/L
---
Capacity: 14 (6 spots left)
Not the right program?
Select A Different Program