Program Overview
This program provides innovative learning opportunities through meaningful, child-led play.  Each series fosters essential life skills, inspires creativity, facilitates connection, and integrates advanced cognitive & social emotional skills.  Most importantly, children will create lasting memories for years to come! Programs may vary based on location.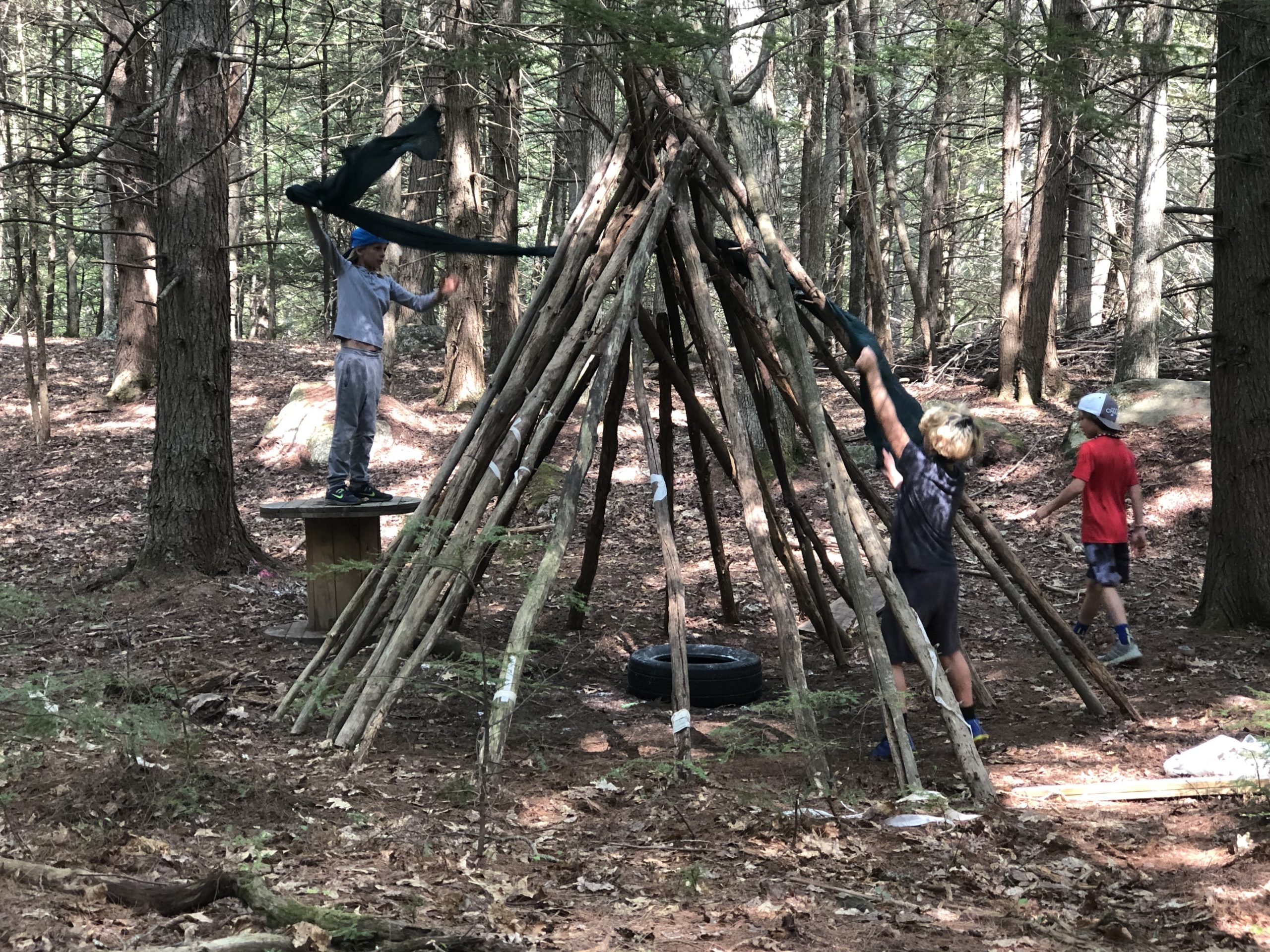 ---
Program Details:
Wild Ones: Woodland ER offered by TimberNook East Central Florida this fall! 
Children will have the opportunity to create a "hospital in the woods".  Over six consecutive Thursday mornings, they will experience meaningful play as they explore/learn about woodland first aid, homeopathy and complete a "rescue mission" of a teammate.  This series is intentionally offered as a multi- aged experience, ideal for homeschoolers.
Dates:  Thursdays,  October 7th – November 11th.
Times: 9:30am-1:00 pm daily
Ages: 6-12 Year Olds (Drop Off)
Location:  11648 McCulloch Rd. Orlando, FL 32817
TimberNook programs maintain a 1:6 adult to child staffing ratio.
Adult certified in First Aid/CPR onsite for all program days.
Camp toilet with privacy tent and hand washing station provided.
All attendees will receive an email detailing what to pack, drop off/pick up procedure, and up-to-date Covid 19 safety protocols  in late September.
This program is 100% outdoors.  Weather appropriate attire required.
We are located on the back wooded property of University UU Fellowship at 11648 McCulloch Rd in Orlando.
For more information, please contact Amy Mowbray: amy.mowbray@timbernook.com
TimberNook East Central Florida
Wild Ones – TimberNook East Central Florida
Oct 7 - Nov 11
Times: 9:30 am - 1:00 pm
Ages: 6 - 12
---
---
Instructor:
Amy Mowbray, COTA/L
Not the right program?
Select A Different Program