Program Overview
Your child will collaborate with others to build a village out of unique materials, while having the opportunity to use tools and practice new skills.  This program is sure to inspire hours of building, creative problem solving, and most importantly, play!
Programs may vary based on location.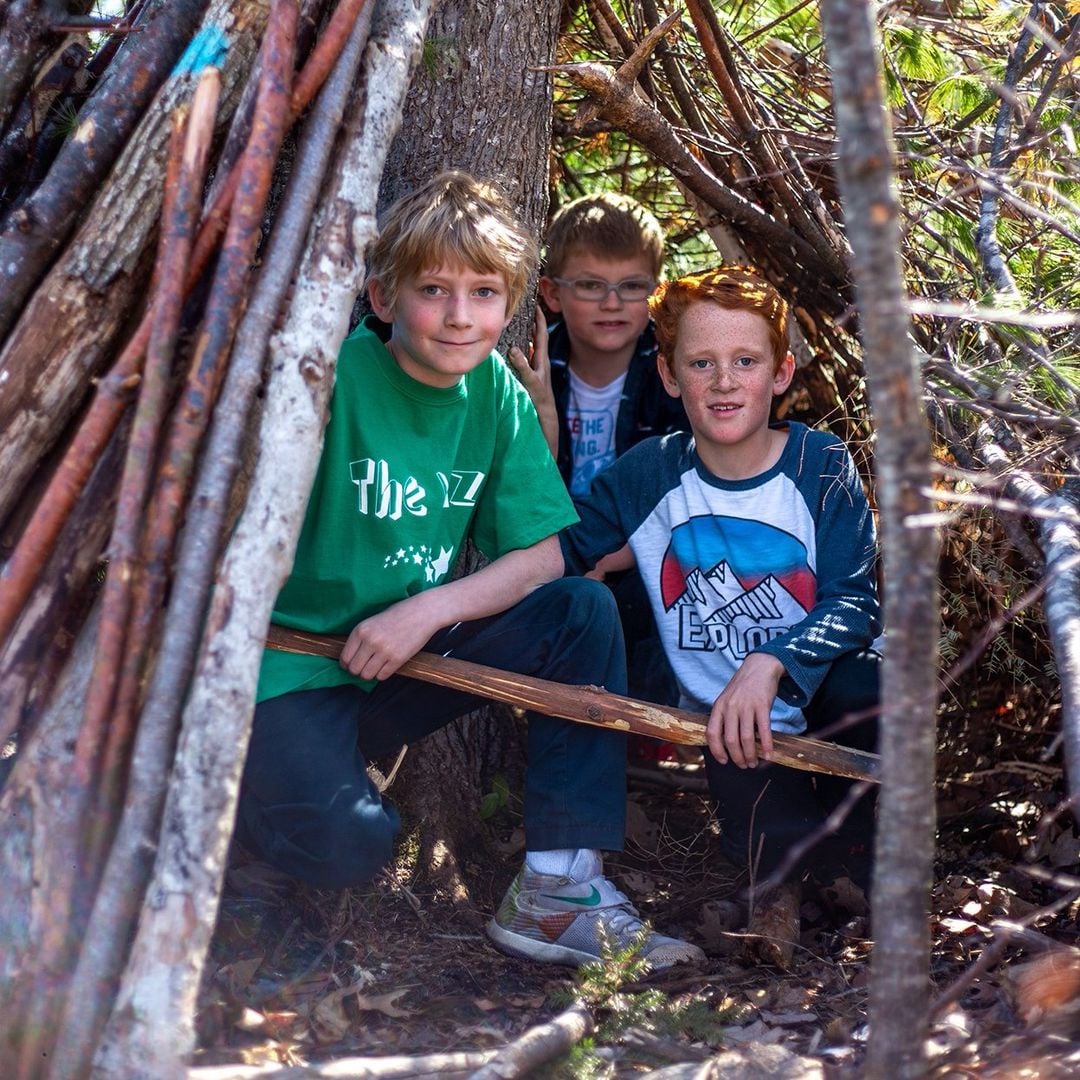 ---
Program Details:
NOTE: We offer a sibling discount of 50% for each additional child enrolled in the same program after one child is registered at the early bird/full price.  Follow these procedures:
Register and pay for first child in the early bird/full price program and log out.
Complete the "Contact Form" at the bottom of this program description, asking that you receive a passcode for additonal child(ren), after payment has been completed, or simply email: [email protected] and request passcode.
Return to program options for TimberNook Greater Quad Cities, and scroll to the half-price program option

immediately below

the one listed at full price.
Click to explore half-price program, when directed, type in passcode that was provided to you, and complete registration for your child(ren).
Log out after paying for additional child(ren).
Dates & Details:
Monday through Friday July 11-July 15/9:0am-3:00pm
Children are required to bring the following with them every day of TimberNook

a backpack
a snack
a hearty lunch
a towel
a change of clothing
shoes/boots attached securely to the foot, no sandals or crocs
clothes that are able to be played in and can get dirty, muddy or wet
bug spray/sunscreen
any medication needed (must have health form completed and complete directions provided prior to attendance to assure compliance and safety of child)

5 days of unique 6-hour play-based TimberNook nature programming, allowing time for your child to fully engage in child-led exploration and rhythms.
Specifically designed for children to engage all of their senses, practice and develop new skills, freedom to choose, build capacity and resiliency and become their best selves.
We are 100% outdoors. Appropriate outdoor wear is required (if there is a question or concern, please reach out to us, and we will work together to make sure everyone is dressed for the weather, ensuring comfort and safety).
Bathroom facilities available on-site, with hot water available.
Exclusive access to more than 10 acres of outdoor space designed explicitly to support and encourage the senses, creativity, imagination, adventure and the whole child.
You will receive news and pictures of the day's experiences and a comprehensive review, as well as inspirational ideas for ways to continue play at home.
Classes are held rain, shine, heat or snow. If weather is just too severe to be safe, class is cancelled and a make-up class will be scheduled (if not possible tuition will be adjusted). Remember that soap, water and a bath will be your best friend. Expect that  your child may get wonderfully messy, dirty, wet, cold or hot, but always happy!
A comprehensive welcome packet will be emailed a few days in advance with complete information on where to go, what to wear, what to bring and what to expect. (hint: expect lots of fun and memories to be made)
CANCELLATION POLICY:

If cancellation occurs 4 weeks prior to the start date of the program, there will be a refund minus 15% cancellation fee. There is no refund for cancellations that are within 4 weeks of the start date. There is no refund for illness, quarantine, or undesirable weather.
If, for whatever reason, we have to cancel the program prior to the start date, you will be given the option to enroll your child in another available comparable program, receive full credit for up to 18 months after the original program start date, or, you may receive a full refund minus the 15% non-refundable deposit.
If, we have to cancel the program AFTER it begins due to Covid related reasons, we will issue credits for the prorated amount.
ALL PROGRAM CREDITS ARE GOOD FOR 18 MONTHS AFTER THE ORIGINAL PROGRAM START DATE AND CAN BE USED FOR ANY GREATER QUAD CITIES TIMBERNOOK PROGRAM.
 COVID-19 Considerations:
Please monitor for symptoms at home, and keep your child home if they are sick or in the "high risk" category.
If your child has been exposed to someone with COVID-19, has experienced symptoms of COVID-19, or has been diagnosed with COVID-19, please follow current CDC guidelines before sending them to TimberNook.
Children will have a hand washing station available throughout the day.
Our expansive outdoor environment allows for natural social distancing.
All employees will be trained on health and safety protocol.
 Location:   Camp Kawnipi, 1777 Ziegler Ave., Blue Grass, Iowa 52726
Contact:    Sherry O'Keefe,  563-349-6617, [email protected]
https://www.facebook.com/TimberNook.Camps/photos/?ref=page_internal
TimberNook Greater Quad Cities
Village Folks – TimberNook Greater Quad Citi
Jul 11 - Jul 15
Times: 9:00 am - 3:00 pm
Ages: 9 - 14
---
1777 Ziegler Ave, Blue Grass, Iowa 52726
---
Instructor: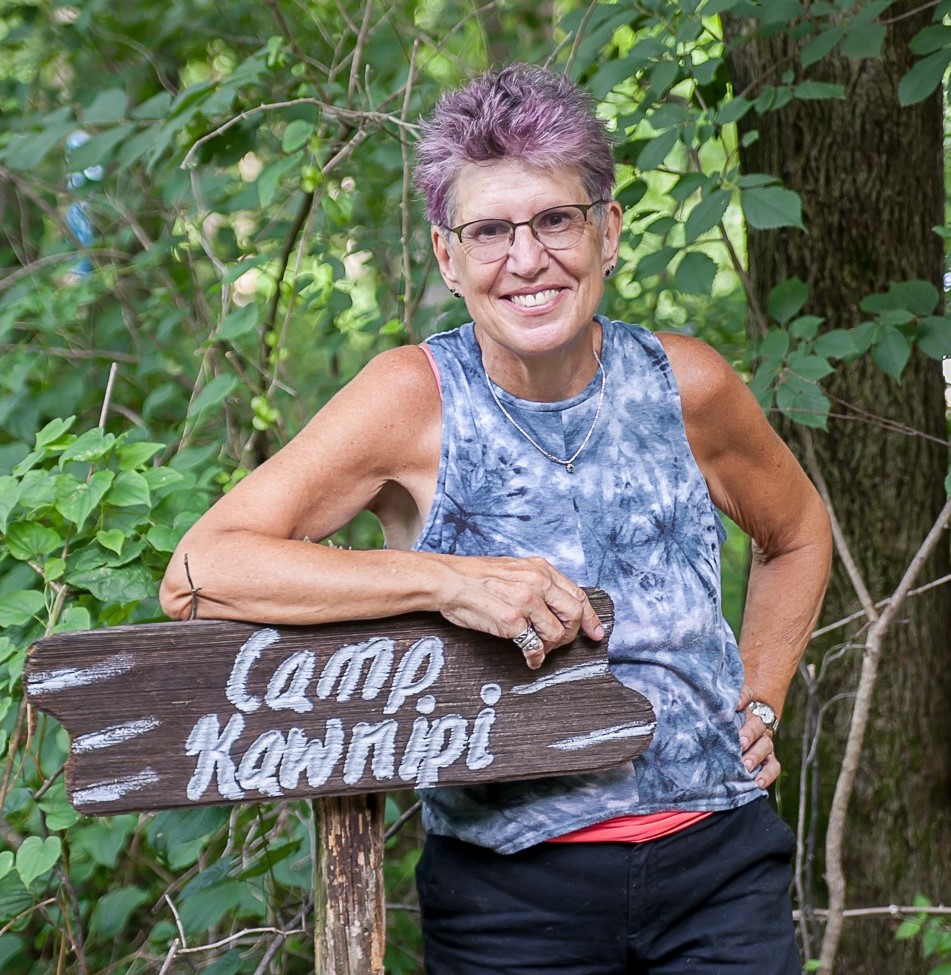 Sherry Plath O'Keefe
Not the right program?
Select A Different Program