Program Overview
Tiny Ones is designed for the smallest of our TimberNook adventurers.  You and your child will venture outdoors for creative play opportunities that foster healthy child development. You'll also receive weekly ideas on how to inspire independent play at home. Programs may vary based on location.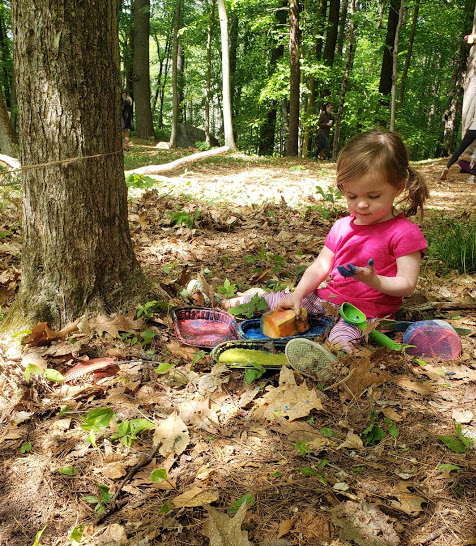 ---
Program Details:
Welcome to Fall Session II Tiny Ones !!!
We will be meeting on Wednesdays out in the woods to read stories, sing songs, play and explore in the great outdoors!  This class is for children AND their caregiver.  We begin with a story and song. Then the children are given an invitation to play with 'loose parts'  that are placed to enhance their experience in the natural environment. Adults then step back and tune in to watch the magic happen!  The children benefit from unstructured play time learning to negotiate the natural fine and gross motor challenges presented in nature. They will learn to work together in groups to achieve goals and begin the basics of conflict resolution.
This class will meet Wednesdays  from October 20th to November 17th from 10:00 am to 11:30 am
If you have a baby under 18 months old, they can attend with you for free with your enrolled child.
Classes are held rain, shine, heat or snow.  If weather is just too severe to be safe, class is cancelled and a make up class will be scheduled if possible or we will prorate your tuition.  Dress your children, and yourselves accordingly.  They will get wonderfully messy, dirty, wet, cold, hot and HAPPY.
Children and Caregivers are asked to bring their own snacks and refillable personal water bottles. We provide separate water for drinking and hand washing.
Financial Assistance MAY be available for qualifying families
Questions please email Emma or call 978-254-1179
We look forward to Playing the TimberNook Way with your family in the forest!!
Cancellation policy: If you cancel 4 weeks prior to October 20th (September 22nd) you will receive a refund minus a %15 cancellation fee. If you cancel after September 22nd, there will be no refund. We hope you understand. We spend lots of time planning and gathering materials for these classes. We need to be able to plan ahead to make the best experiences possible for your child.
TimberNook Middlesex County
Tiny Ones – Wednesday – Fall '21 Session II
Oct 20 - Nov 17
Times: 10:00 am - 11:30 am
Ages: 1.5 - 4
---
66 Westford Street, Carlisle, MA Behind Carlisle Town Hall in Conant Woods
---
Instructor: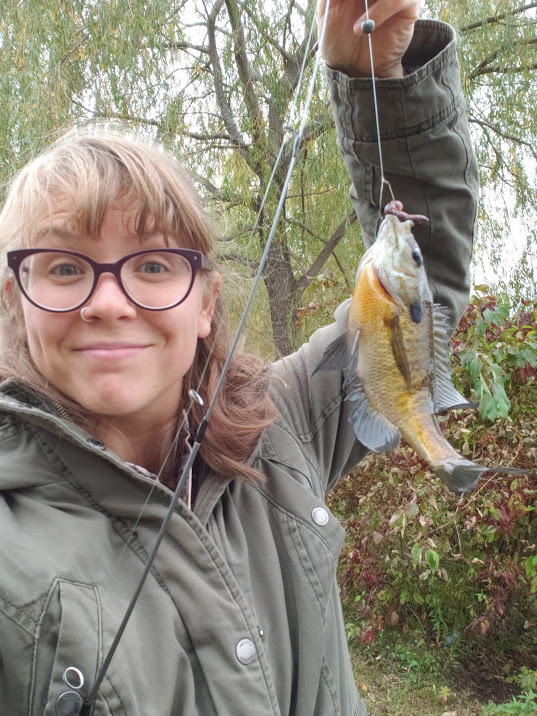 Emma Markowitz
---
Capacity: 15 (0 spots left)
$140.00 per child
We are sorry but this program is full. Please contact the provider to be put on the waitlist.
Not the right program?
Select A Different Program