Program Overview
One of most popular programs, young children "live and breathe" stories out in the wild.  With the turn of each day, comes a new story and adventure for the children to recreate with friends! Programs may vary based on location.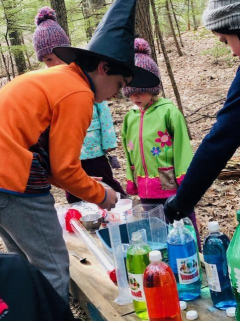 ---
Program Details:
STORYBOOK SATURDAY
Join us for this magical single day enrichment experience that will inspire creativity, wonder, and imagination through play-based curriculum. TimberNook experiences are designed to help your child become more creative, confident, coordinated, & independent. 
What's happening: Children will be given the opportunity to experiment and create potions in a wizard's science lab! And what wizard's lab would be complete without a hand-crafted magic wand?
Registration includes:
1 day of unique nature-based TimberNook programming.
3 hours in nature to give your child extended time to fully engage in the play theme and outdoor space.
Exclusive access to over 10+ acres of natural space (streams, orchards, rolling hills, meadows, forest).
Daily developmental summary with photos .
The peace of mind knowing that you are supporting your child's development and giving them an epic experience that they will talk about for the days and weeks ahead.
Is the program a good fit for my child? Please take the following into consideration:
TimberNook staff maintains visual contact with children, but may be out of arm's reach. Staff allows children the opportunity to build conflict resolution skills, but will step in when as required such as when safety is a factor.
We expect children to maintain visual contact of a TimberNook staff person, stay within the designated (unfenced) boundaries of our site, and manage their needs (such as eating, drinking fluids and using the restroom).
If the child requires 1:1 support to attend, you must provide the support person as we are unable to meet this level of supervision within the program. If your child requires additional support, please contact us to make a plan.
PROGRAM & COVID Details:
TimberNook programs maintain a 6:1 child to adult ratio.
The specific program details will be e-mailed to you directly (1 week before).
This is a drop-off program.
This program is 100% outdoors & runs in all weather conditions. Children must dress appropriately and bring their own food (snack/beverage). We are an inclusive program and welcome children of all abilities
Your provider is always CPR/First Aid Certified.
Children & staff to wear masks within 6′ of any participants, this is subject to change depending on protocol at the time of the program.
At this time there is no cohort size limitation, but we have decided to keep the group small to 12 children.
As our community continues to navigate the COVID-19 pandemic, we realize how important it is to have access to natural surroundings where children have creative play opportunities that challenge the mind, body, and the senses. We remain committed to providing this opportunity to our community. Times as these call for flexibility and adaptation. We have sought guidance from Oregon Health Authority and continue to stay updated as best as possible.  These policies may be subject to change based on the fluidity of the pandemic situation in our community.
We believe TimberNook is at an exceptionally low risk with offering a 100% outdoor program, staff vaccinated and a small cohort of children.
We recognize that children are not able to maintain physical distancing during play, however– we will rely on group size and arrangement of our space (welcome circle, snack, story time) will be conducted in a way so that children can maintain recommended distancing (bigger welcome circle, spacing sitting stumps farther apart, etc.) to comply with physical distancing recommendations as best as possible.
If you have any questions or concerns, please do not hesitate to get in touch. If you are having difficulty with registration or payment, please try a different browser (chrome is the suggested browser). If this program is full, please email us to be added to the waitlist: [email protected]
CANCELLATION – REFUNDS
If for any reason you would like to cancel your child's enrollment in our 2021 FALL  Programs, you may receive a full refund minus 15% non-refundable deposit if you inform us of your cancellation within 2 weeks of the program start date. NO REFUND after October 23rd. Thank you in advance!
In the event that we have to close due to lockdown or staff quarantine, programming will be made up (given credit) in future events.
Thank you for supporting TimberNook Northwest Oregon!
TimberNook Northwest Oregon
Storybook – TimberNook Northwest Oregon
Oct 30 - Oct 30
Times: 9:00 am - 12:00 pm
Ages: 4 - 10
---
Chrysalis Farms - 21410 SE Highway 224 Damascus, OR 97089-7825
---
Instructor: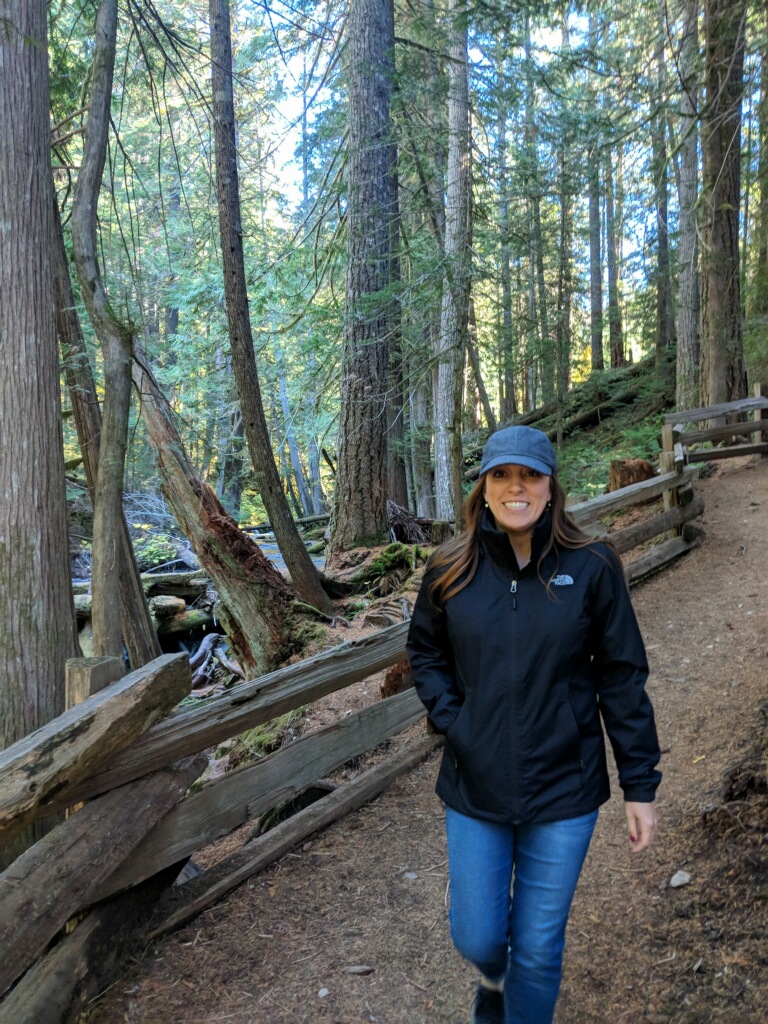 Nicole Ferber
---
Capacity: 12 (8 spots left)
Not the right program?
Select A Different Program