Program Overview
This six hour program is for those preschool aged children who want to be free to explore and create in a natural wonderland. Utilising loose parts, all of the natural elements as well as learning about tool use and our native flora and fauna, this program meets ALL of the needs of the preschool aged child. Underpinned by the amazing philosophy of Timbernook, friends, fun and freedom, what more could you want?
---
Program Details:
GIFT CERTIFICATE – Casual Visit
Gift with IMPACT.
The priceless gift of unstructured nature play…
"Children will not remember their best day of television." – Unknown 
So, why not foster the benefits of being outdoors for your WILD ONE by purchasing the gift of experience and nature immersion over material things.
It will be time spent, that a WILD ONE will never forget. 
A gift that will not end up in landfill and is sustainable. An e-voucher certificate will be sent to your email address within 1-2 business days. 
Certificates are valid for 1 year from date of issue and are non-refundable.
THIS GIFT IS FOR x1 CASUAL VISIT TO A "NATURE KINDY" SESSION
Nature Kindy is a 6 hour drop off program for 3-9 year olds who are independently toileting.
Transferable for credit or other program of same or lesser value.
TimberNook Southern Sydney
Nature Kindy (Australia) – TimberNook Southern Sydney
-
Times: -
Ages: 3 - 9
---
1st Appin Scouts, Burke Street, Appin NSW 2560
---
Instructor: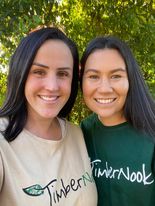 Southern Sydney TimberNook
Not the right program?
Select A Different Program