Program Overview
This six hour program is for those preschool aged children who want to be free to explore and create in a natural wonderland. Utilising loose parts, all of the natural elements as well as learning about tool use and our native flora and fauna, this program meets ALL of the needs of the preschool aged child. Underpinned by the amazing philosophy of Timbernook, friends, fun and freedom, what more could you want?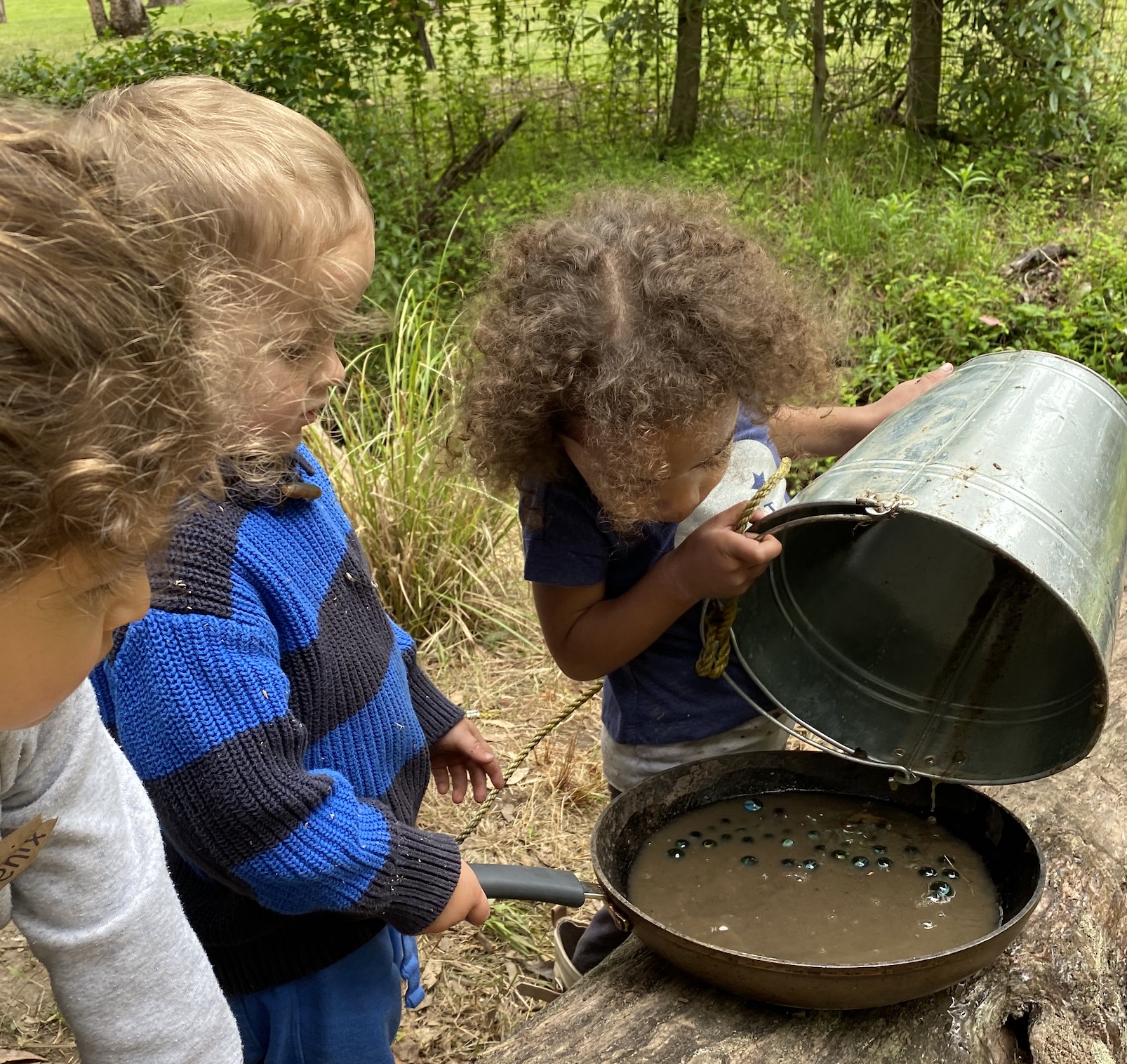 ---
Program Details:
Nature Kindy – WEDNESDAY (Half Term Package Cycle 2)
Nature Kindy is a full day drop-off program following TimberNook curriculum in a way that supports enrichment and learning though nature play.
Your child will have opportunities extend their executive functions and social-emotional skills when playing in mud, climbing trees, exploring tools and working a fire.
Children will have enough time and space to freely dive deep into unstructured play with no defined end, where the conventional rules which govern the physical world, do not apply. They can enjoy close encounter play, assume roles of their wildest imagination, test new ideas, explore with all of the senses, construct with ingredients that the outdoor environment offers, develop mastery from taking risks and manipulate objects for both functional and symbolic means.
"Restore balance. Most children have technology, school and extracurricular activities covered. It's time to add a pinch of adventure, a sprinkle of sunshine and a big handful of outdoor play." – Penny Whitehouse
Program Dates (5 sessions over 10 weeks):
9/2/2022
23/2/2022
9/3/2022
23/3/2022
6/4/2022
PLEASE NOTE:
Your child must be independently toileting, we do not have nappy changing facilities.
Our child to Educator ratio is 1 – 6.
Our hours are flexible only between 9:30am and 3:30pm, for late drop off and early pick ups. Please email if you need more information.
All registrations for programs close at 2pm the business day before for staffing purposes.
Booking Cancellations: There is a 50% non-refundable deposit for any program cancellation. Cancellations received at least 4 weeks prior to the start of your program will receive a full refund MINUS a $50 admin fee. All other cancellations are ineligible for a refund. In the event that we need to close due to unforeseen circumstances you will be issued with a credit for a future program of equal value.
With the restrictions from COVID-19 and Services NSW please read all covid information sent in the welcome email as it will be updated regularly. We will have a hand washing station on site. If your child, or any of your family are ill with a cold or flu-like symptoms (or any other illness), you must stay home.
For any questions, please email us at:
TimberNook Southern Sydney
Nature Kindy (Australia) – TimberNook Southern Sydney
Feb 9 - Apr 6
Times: 9:30 am - 3:30 pm
Ages: 3 - 6
---
1st Appin Scouts, Burke Street, Appin NSW 2560
---
Instructor: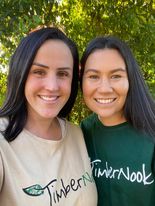 Southern Sydney TimberNook
Not the right program?
Select A Different Program