Program Overview
Our popular forest program engages children in outdoor play and learning during fall, winter, and spring months. Children will enjoy bringing stories to life, diving deep into their imaginations, engineering grand-scale play experiences, and so much more. Forest programming has never been more fun! Programs may vary based on location.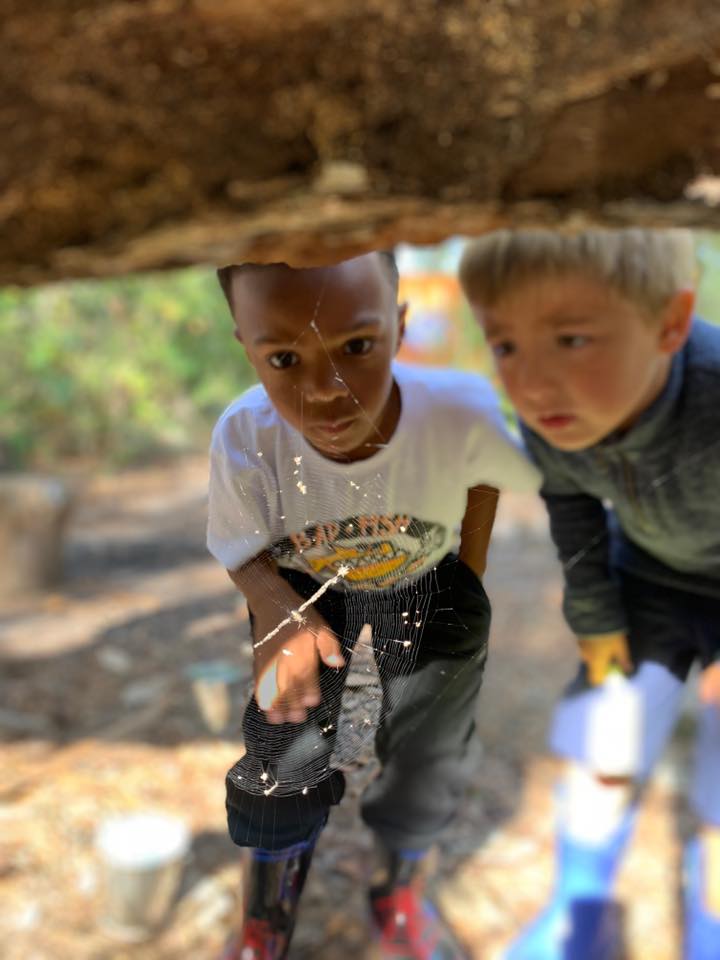 ---
Program Details:
This Elgin County Forest School program is a wild adventure for children that is developed and led by Occupational Therapists. Little Wild Ones is a drop-off program for children in grades kindergarten to 3. This single MARCH BREAK session will run on Wednesday March 16th from 9-3pm. The child must be 5 years old and already in school to attend.  The cost of the program is $55.
This program is a great homeschool, unschool or kindergarten alternative for those looking for learning opportunities outside four walls. It is also a great opportunity to complement therapy for children with motor, sensory or other developmental challenges. Our nature program is inclusive; we are a safe place for children and families of all abilities, backgrounds, belief systems, and sexual orientations.
COVID procedures will be in place and can be obtained through email. **Please note that in the winter, we will be using the yurt on a regular basis for warming breaks which requires mask use.** Here are some basics:
staff wear masks within 6′ of any participants
cohort size limited to 12-24 children/outdoor classroom depending on protocol at the time of the program
masks not required within 6′ of others; this is subject to change depending on protocol at the time of the program.
NO REFUNDS will be issued for illness, quarantine, weather or any other reason. In the event that we have to close due to lockdown or staff quarantine, class will be made up on an alternative date. Credit/make up classes are ONLY issued in the event that TimberNook Elgin has to cancel classes; if a child has to miss a class due to illness, quarantine or any other reason there will be no refunds, credit or transfer of class. 
We are an inclusive program and welcome children of all abilities. When deciding if this program will be a good fit for your child, please take the following into consideration:
We maintain a 6:1 child/adult ratio where the role of the adult is to step back and tune in. TimberNook staff maintains visual contact with children, but may be out of arm's reach. Staff allows children the opportunity to build conflict resolution skills, but will step in when as required such as when safety is a factor.
We expect children to maintain visual contact of a TimberNook staff person, stay within the designated (unfenced) boundaries of our site, and manage their needs (such as eating, drinking fluids and using the restroom).
We understand that children are individuals and sometimes have varying abilities and unique needs. If your child requires additional support, please contact us to make a plan. If the child requires 1:1 support to attend, you must provide the support person as we are unable to meet this level of supervision within the program.
If this program is full or cost is prohibitive, please email us at [email protected]
TimberNook Elgin
MARCH BREAK- Mar 16 Little Wild Ones – TimberNook Elgin
Mar 16 - Mar 16
Times: 9:00 am - 3:00 pm
Ages: 5 - 8
---
4220 Thomas Road, Port Stanley, ON N5L1J2
---
Instructor:
---
Capacity: 21 (0 spots left)
$50.00 per child
We are sorry but this program is full. Please contact the provider to be put on the waitlist.
Not the right program?
Select A Different Program