Program Overview
This program is all about diving deep into one's imagination with a little help from one's friends. Children will pick a stuffed animal from home to bring into the woods this week. They will enjoy handcrafting items for their special stuffies and taking them on sensational journeys such as rafting down a waterway, mud play, and "bath time." This week will inspire hours of pretend play out in the wild. Programs may vary based on location.
---
Program Details:
This program is all about diving deep into one's imagination with a little help from one's friends. Children will pick a TimberNook stuffed animal to play in the woods with this week. Together they will be creating homes and shops, building forts, making their very own 'furry friend' circus and taking the stuffed animals on an amazing water adventure. Together, they will enjoy many adventures — inspiring hours of pretend play out in the wild. 
In addition to our TimberNook experience your Tamariki will also enjoy hours of play in our creek, and form fast friendships as together they experience epic adventures through the Regional Park to our waterfall, clamber up and over our new rope wall, then splash over several rivers as they make their way to the boundary bridge to spy and feed our resident eels.  Each day is concluded around the fire circle as we gather to share about experiences, sing and cook over the fire.
Tamariki will get wet and muddy during their TimberNook experiences and the New Zealand weather is variable:
Please bring to TimberNook:
Large lunch and plenty of snacks and a water bottle
Three full changes of clothes including non-cotton layers of wool or polypro.
A warm jacket
Swimming clothes and a towel (rash tops and board shorts/wetsuit or togs)
Sunscreen and bug spray if you prefer your ownShoes suitable for getting wet and a spare pair to go home.  Gumboots do tend to fill with water and wet gumboots do rub on bare legs, river shoes or an old pair of trainers are suitable for crossing rivers and playing in the creek if your tamariki are not inclined to wear bare feet.
A large bag for transporting wet items home
Facilities: TimberNook Wellington site has a Woolshed Classroom available for shelter when required, drinking water is available to refill bottles, the toilets are flushable and hand-washing is available.
Our location in the Regional Park is out of cell phone reception and GPS frequently sends new families to a different location.  TimberNook Wellington is located at the very end of Stratton Street in Normandale, park your vehicle in the top carpark and walk one minute down the Old Coach track to arrive at the Woolshed Classroom.
Transport:  May be available from the Eastbourne and Lower Hutt War Memorial Libraries to Timbernook and back for an additional cost.  Places are limited!   Please text Lisa Lily on 02102416770 with your child's full name, the Timbernook program name, and the dates that you are requesting transport for, as well as the location for drop off and pick up.
Departs Eastbourne Library 8.30 am
Departs Lower Hutt War Memorial traffic dependant 8.45 am
Arrives Lower Hutt War Memorial traffic dependant  3.45 pm
Arrives Eastbourne Library traffic dependant  4 pm
TimberNook Wellington provides a staff member free of charge to support your tamariki on the shuttle or in TimberNook's own vehicles.  The fixed daily charge for the shuttle service is $15 per child.  If your booking is transport dependant please book early.  Children under 7 years of age require a half booster.  You will receive text confirmation and an invoice for the service two weeks prior to program commencement.
TimberNook Wellington
Friends in the Wild – TimberNook Wellington
Jan 6 - Jan 8
Times: 9:00 am - 3:00 pm
Ages: 4 - 10
---
Woolshed Classroom, end of Stratton St, Normandale, Lower Hutt
---
Instructor: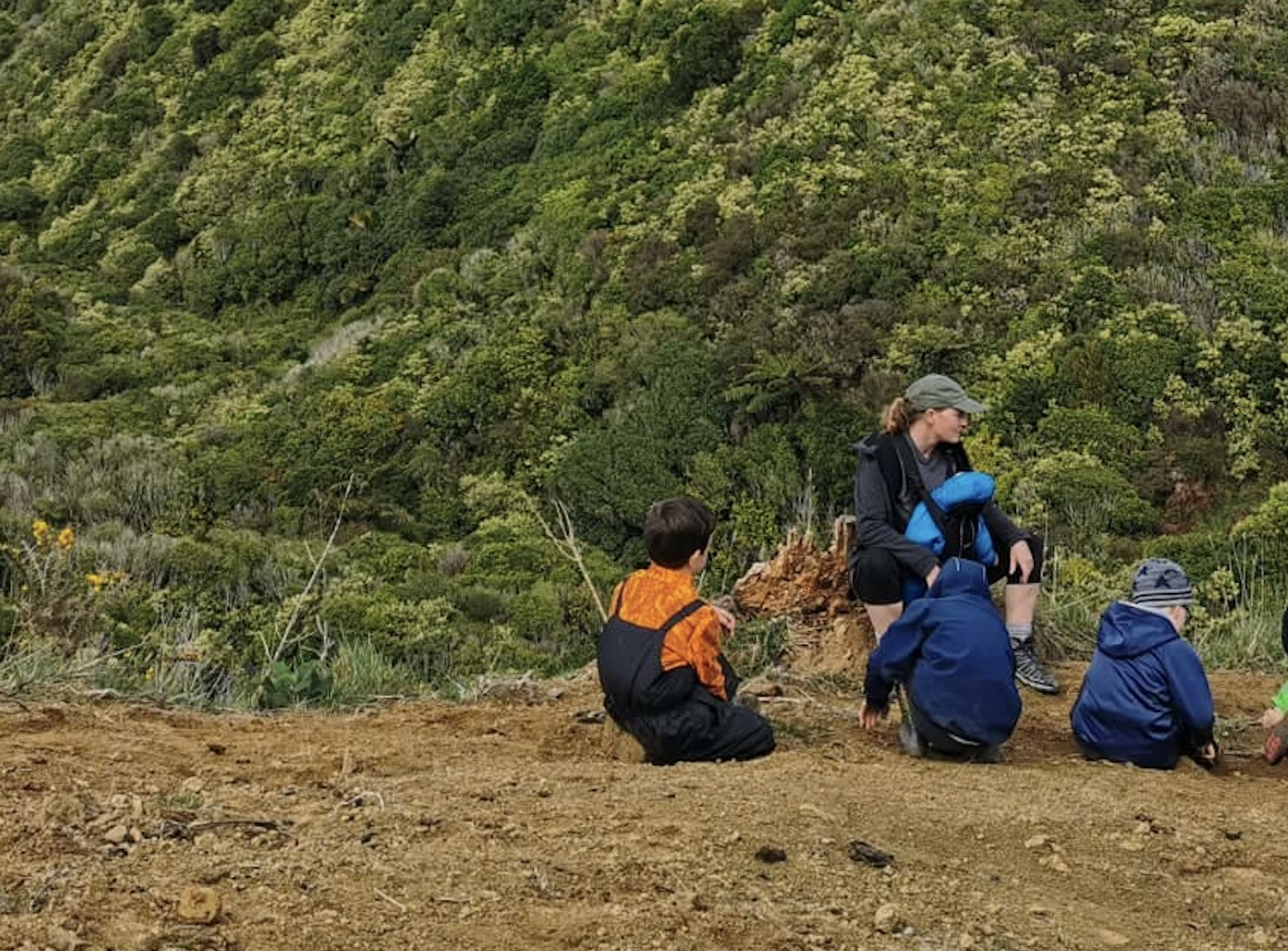 Lisa Lily
Kristine Harrison
Not the right program?
Select A Different Program