Program Overview
School Field Trips provide a unique opportunity for classes to experience outdoor learning and skill development through play. Our field trips can be customized according to your needs and are offered on flexible schedules. *Programs may vary based on location.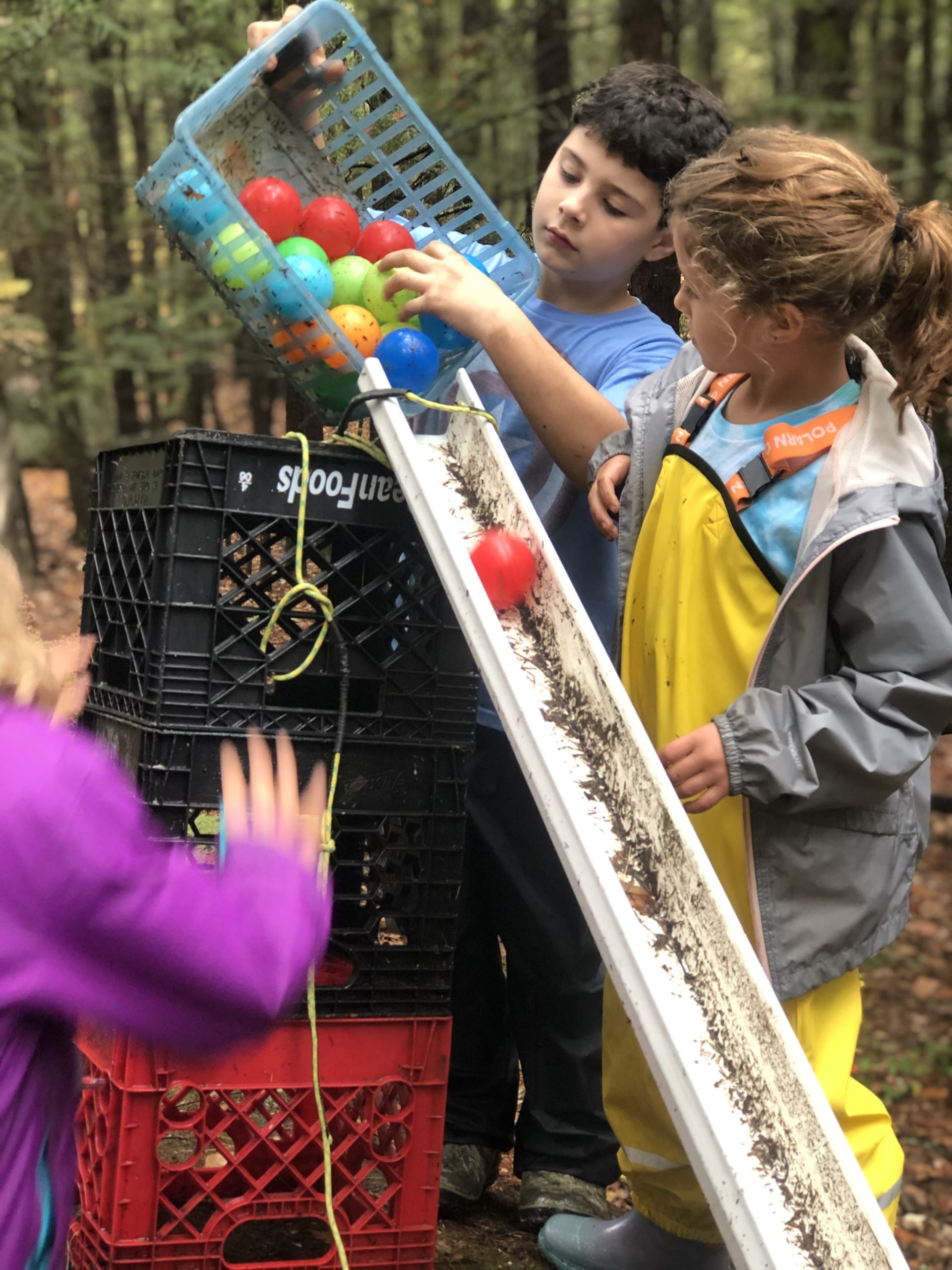 ---
Program Details:
This "Pumpkin Catapults" field trip offers local families the chance to experience STEM outdoors! Older children will be trusted to build with real tools and use a variety of loose materials that will require complex problem solving to put together a pumpkin catapult. Younger children will have the opportunity to create art and experiment with the pumpkins. Imaginations will run wild and children will collaborate as they hone a variety of skills including fine motor, gross motor, cognitive and social skills in this amazing field trip!
This is an afternoon field trip for children of all ages to attend with an adult who is responsible for their supervision. We will have one outdoor classroom for ages up to kindergarten age and another classroom for older children (depending on the ages of children who register). Babes in arms are free with paying children; the cost is $20 per child. You must register each child individually (babes in arms need not register).
This program is a great way to foster child led learning outside of four walls! Our nature program is inclusive; we are a safe place for children and families of all abilities, backgrounds, belief systems, and sexual orientations.
COVID procedures will be in place and can be obtained through email. Here are some basics:
altered arrival procedures in place
frequent cleaning of bathroom
heightened cleaning/disinfection throughout the day
staff wear face shields and masks within 6′ of any participants
cohort size limited to 12 children/outdoor classroom
masks not required outdoors, but will be required in the event that we have to weather indoors for a storm. This may change depending on fluctuating regulations.
some activities/materials modified
NO REFUNDS will be issued for illness, quarantine, weather or any other reason. In the event that we have to close due to lockdown or staff quarantine, the field trip will be rescheduled. If a child has to miss a class due to illness, quarantine or any other reason there will be no refunds, credit or transfer of class. 
This Elgin County nature program runs in all weather conditions so children must dress appropriately and bring their own food (pack lots!).
If this program is full, please email us to be added to the waitlist jade.rogers@timbernook.com
TimberNook Elgin
Field Trips – TimberNook Elgin Oct 22 Field Trip
Oct 22 - Oct 22
Times: 1:00 pm - 3:00 pm
Ages: 2 - 12
---
4220 Thomas Road, Port Stanley, ON N5L1J2
---
Instructor:
Jade Rogers
---
Capacity: 20 (6 spots left)
Not the right program?
Select A Different Program