Program Overview
This program emanates the childhoods of days' past. A traditional TimberNook program where young children have unique play experiences that challenge their minds and bodies in beautiful, natural environments, followed by hours of free play. The children will be doing everything from color exploration in giant puddles and fort building with fabric to making stick horses and testing them out in the woods–and so much more! Programs may vary based on location.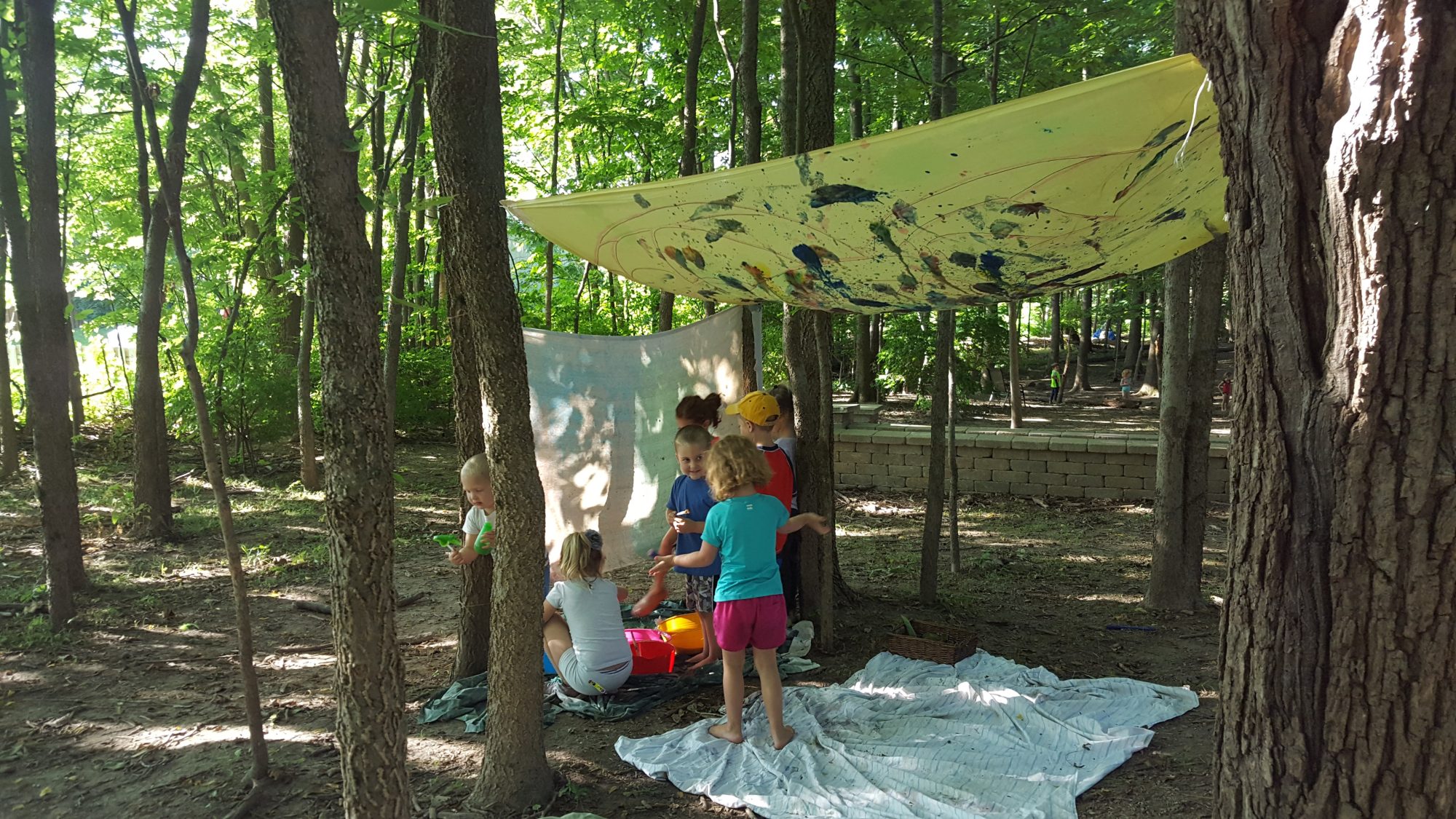 ---
Program Details:
Program:
This Signup is for the following program:  Barefoot and Buckets Five Half Days:  July 22-26, Ages 4-7, 9 am-12 pm (Hurry, we have 17 attendees, and there is one spot left!)
Location:
TimberNook Westfield is found in the 3 acres of beautiful woods behind the Montessori School of Westfield at 800 Sycamore St., Westfield, IN  46074.
Sensational Experiences:
Children will have sensational experiences in the woods at MSW that will beckon them to climb trees, walk and run on trails, balance on logs, swing on tire swings, climb on ropes, explore gardens, discover wildlife, play with their friends, use their imaginations, make creations, build structures, catch toads, and splash in puddles. Our programs are designed by developmental professionals who have created excellent curriculum for children around the world.  We will spend the entire program time outside.
Owners:
The owners of the school, Mary and Bill Lyman, love seeing generations of children benefit from exploring and adventuring in the woods of MSW.  
Provider:
Sarah Kalen, the TimberNook Provider and teacher at MSW,  is passionate about connecting children with nature and sees the benefits that nature provides to the mind, body, and spirit!  She believes TimberNook programs will enhance the Montessori experience by giving children the opportunity to learn, grow, explore, and take risks outside.
All Summer Programs at TimberNook Westfield:
Storybook Five Half Days: July 8-12, Ages 4-7, 9 am-12 pm,  $185 (FULL)
Storybook Five Full Days:  July 8-12, Ages 4-7, 9 am-3 pm,  $260 (FULL)
Friends in the Wild Five Half Days:  July 15-19,  Ages 4-7, 9 am-12 pm, $185 
Friends in the Wild Five Full Days:  July 15-19, Ages 4-7, 9 am-3 pm, $260
Barefoot and Buckets Five Half Days:  July 22-26, Ages 4-7, 9 am-12 pm, $185
Barefoot and Buckets Five Full Days:  July 22-26,  Ages 4-7, 9 am-3 pm, $260
Sensory Adventures 5 Full Days: August 5-9, Ages 7-12, 9 am-3 pm, $260
More programs coming in the fall and spring!
*Watch for a confirmation of registration email, and a "What to Expect" email a few weeks before the start of your child's program.
For more information and hundreds of pictures of children at play in our woods:
https://www.facebook.com/timbernook.indiana
sarah.kalen@timbernook.com
(317) 867-0158
TimberNook Westfield
Barefoot and Buckets
Jul 22 - Jul 26
Times: 9:00 am - 12:00 pm
Ages: 4 - 7
---
800 E Sycamore St.
---
Instructor:
Sarah Kalen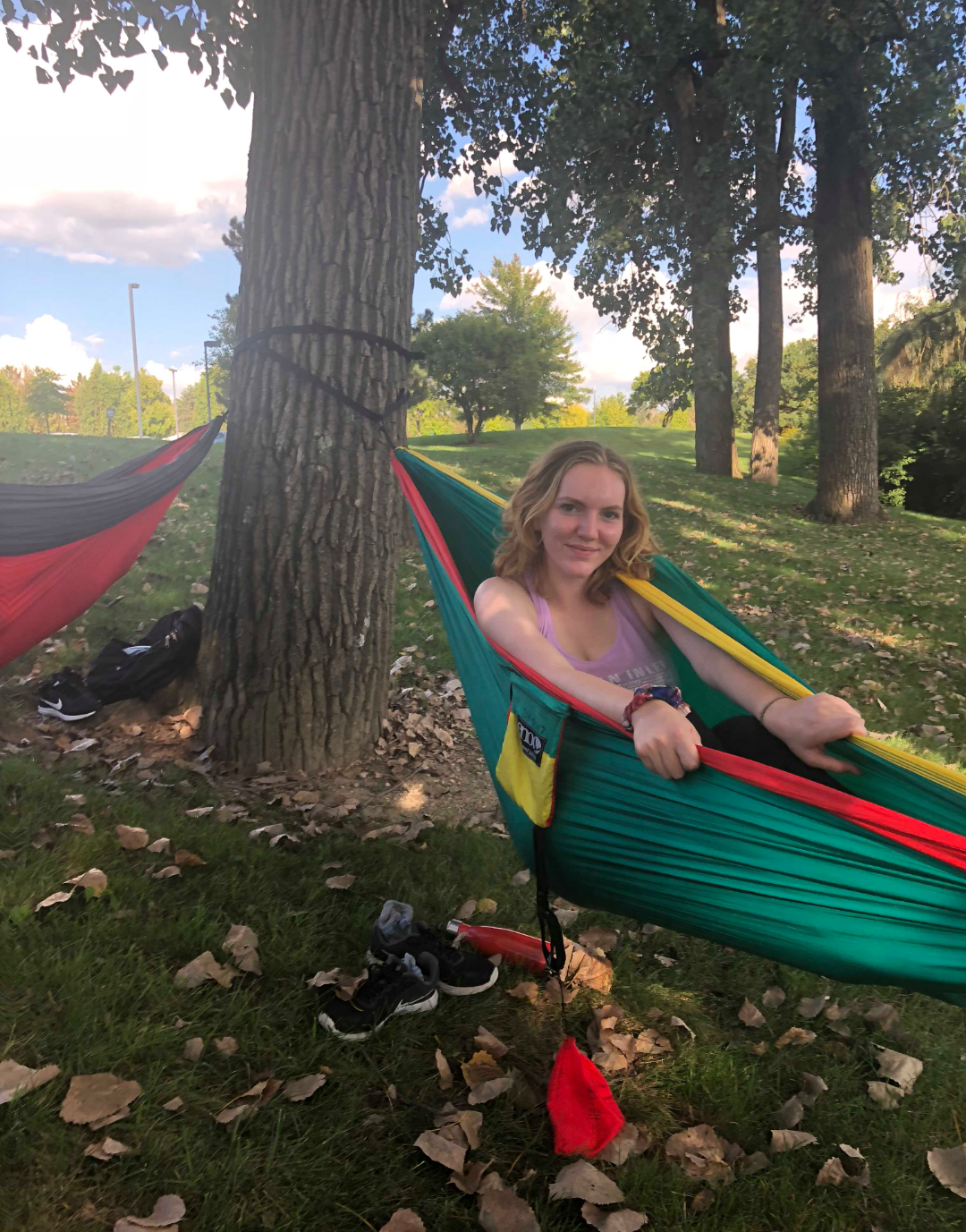 Korynne Kalen
---
Capacity: 18 (15 spots left)
Not the right program?
Select A Different Program