Program Overview
This program provides innovative learning opportunities through meaningful, child-led play.  Each series fosters essential life skills, inspires creativity, facilitates connection, and integrates advanced cognitive & social emotional skills.  Most importantly, children will create lasting memories for years to come! Programs may vary based on location.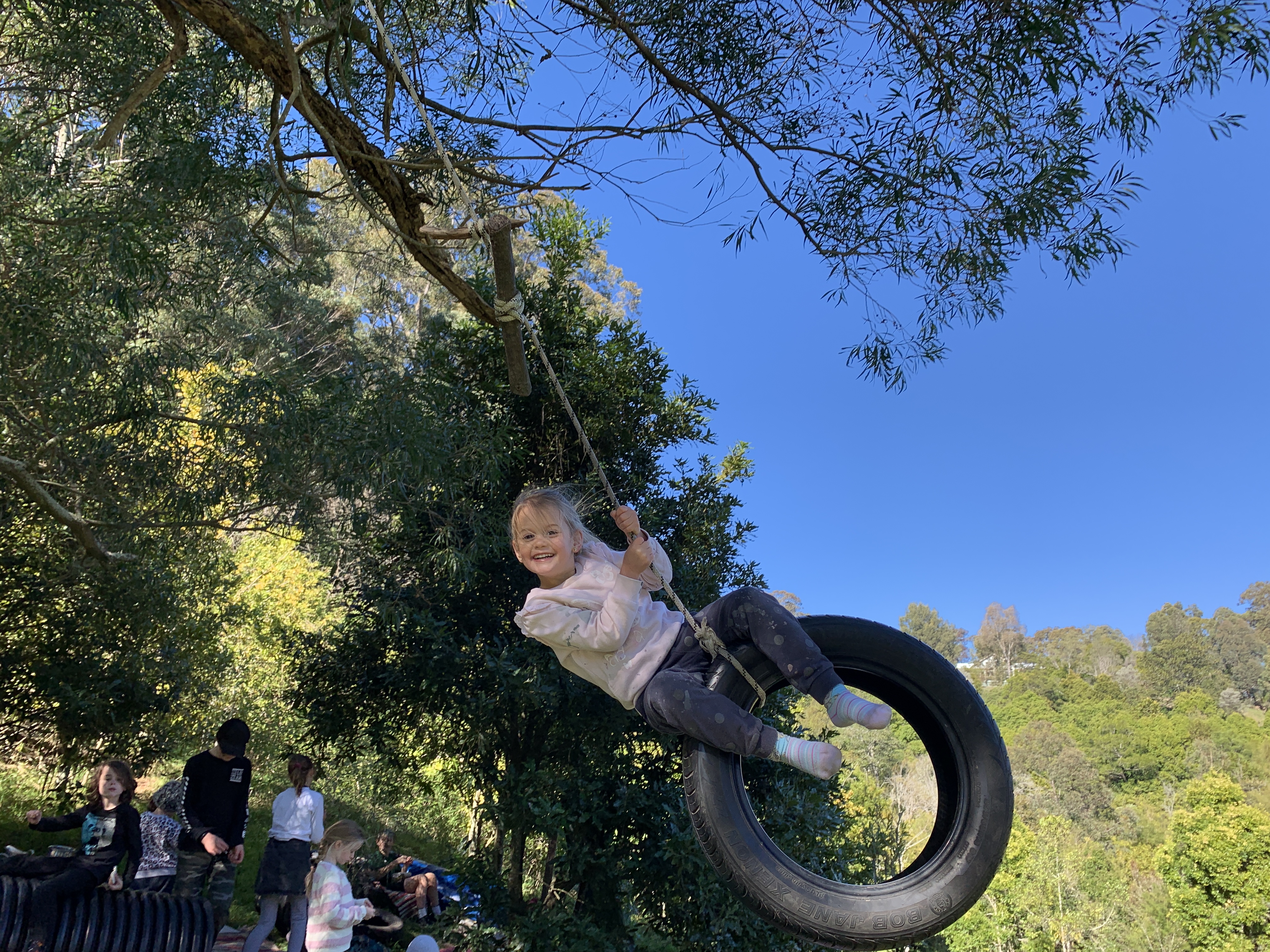 ---
Program Details:
  TimberNook Christmas 2021 School Holiday Program
Curriculum
Monday 20th – Wet n Wild
Today we are having a foam slip and slide party!
Today's activities will work on the children's coordination and team working skills. The slip and slide will encourage sliding on the belly which supports core strengthening and essential vestibular (balance) processing.
Tuesday 21st – Mud Olympics!
Children will start off the day playing a game of stuck in the mud! Then they will choose games of their choice for a Mud Olympics, they can choose from Mud Soccer, Muddy Tug of War, Three Legged Race through mud or Muddy Volley Ball!
Playing the mud games will work on teamwork, strategy, and problem solving while providing a whole-body tactile experience.
Wednesday 22nd – Hot Lava!
Today children will make their own hot lava course! Today will be filled with crawling through tunnels, crossing tight ropes and playing group games to complete the course!
This curriculum will get the children moving – challenging their strength, balance and creativity as they design and create their ideas with others.
Thursday  23rd – Water Wars!
Today children are given the opportunity to build their own watertight huts! These will come in handy as they can use them as shelter and respire when they play their game of "Water Wars"! Creating the watertight huts will get the children moving and challenge their strength, balance and creativity!
Please note,
With the restrictions from COVID-19 and Services NSW please read all covid information sent in the welcome email as it will be updated regularly.
We will have a hand washing station and hand sanitiser on site.
If your child, or any of your family are ill with a cold or flu-like symptoms (or any other illness), you must stay home.
email us at newcastle@timbernook.com for any questions.
We do except the Service NSW Creative Kids Voucher if your child is enrolled at school. If you wish to use a CREATIVE KIDS voucher, you are required to complete your registration and payment in full. Then, please email newcastle@timbernook.com to request to use your Creative Kids Voucher. You need to provide the voucher number and your child's name, date of birth and date of booking/s. You do need to book for a minimum of two days. Once you have sent your details through, we will apply your creative kids voucher to your booking and refund you the $100 **please note that we only accept Creative Kids, not Active Kids vouchers**
Directions and Parking
We are located within the grounds of Yamuloong Cultural Centre at 71 Prospect Rd Garden Suburb. Parking is not available within the grounds. Please park on the road, walk through the main gates and down the driveway.
Please follow the footpath to the left of the Yamuloong centre and around to the back under the decking where you will see the new Inspired EC office. The TimberNook meeting point will be on the grass area, there you can sign in and have your Childs temperature taken for our COVID safe regulations.
Meeting point on the grass area behind the Yamuloong centre
8.45am
newcastle@timbernook.com
Inspired EC
Monday 20th December School Holiday Program – 2022 – Inspired EC
Dec 20 - Dec 20
Times: 9:00 am - 3:00 pm
Ages: 5 - 13
---
71 Prospect Road, Garden Suburb NSW 2289
---
Instructor:
Denise
---
Capacity: 24 (0 spots left)
$55.00 per child
We are sorry but this program is full. Please contact the provider to be put on the waitlist.
Not the right program?
Select A Different Program