Strong, Confident Kids
TimberNook provides nature-based, child-led play experiences that challenge the senses and inspire creativity, independence, and imagination in the great outdoors.
Our Summer Program Registration will open for many locations in the US, UK, and Canada on February 3rd at 9:00AM EST.
Learn More

Our Approach
TimberNook outdoor programs are carefully crafted to provide the ultimate sensory experience—challenging the mind, body, and the senses through meaningful play opportunities.

Therapeutic Benefits
TimberNook develops authentic outdoor play experiences based on their therapeutic value and ability to inspire child-directed learning; encouraging children to think and play in new and creative ways.

Backed by Research
We support our programs with evidence-based data that show significant improvements in children's emotional regulation, balance, strength, social interactions, play skills, and creativity.
"Play is a powerful tool, enabling important learning that school curricula usually do not yield. Among other things, children learn that problems can be solved in many ways. Self-directed play is especially motivating, which means children willingly repeat and repeat and repeat—until they master what they set out to learn."
"TimberNook knows the importance of outdoor play for development. In this curriculum, they have embraced what children need most to thrive—to be part of active and fun play experiences that allow them to participate at their own pace and learn, learn, learn. They will learn about themselves and others, about how the world works and their ABCs, math, and science. I can only hope children everywhere get to experience this natural and joyous learning."
"My daughter loves this program!! One of the best programs I have seen in my almost 12 years of being a parent. I highly recommend it!"
"Kids want action, movement, and even drama in their play. Through a more immersive experience, kids can change and grow. I love the idea of children transforming through play, through living stories, through full on imagination come to life."
"Angela's message is profound and EVERY educator and EVERY parent needs to learn this wisdom."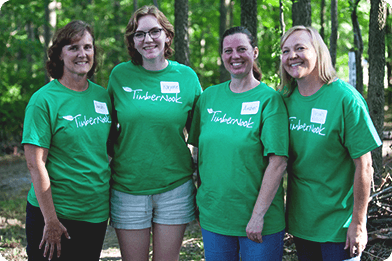 TimberNook Providers
TimberNook providers are professionals from diverse backgrounds ranging from medicine to early childhood education, who utilize their specialized skills to positively impact children through experiential learning and outdoor play.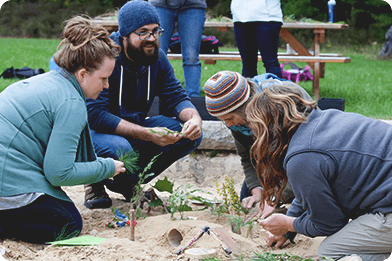 TimberNook Training Process
TimberNook employs a detailed and comprehensive training program for Provider and Teacher certification.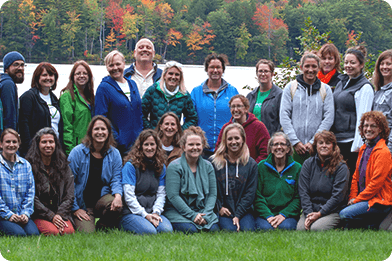 TimberNook Certified Schools
TimberNook provides specific training services for schools and their educators, allowing for easy integration of TimberNook programs into the curriculum.